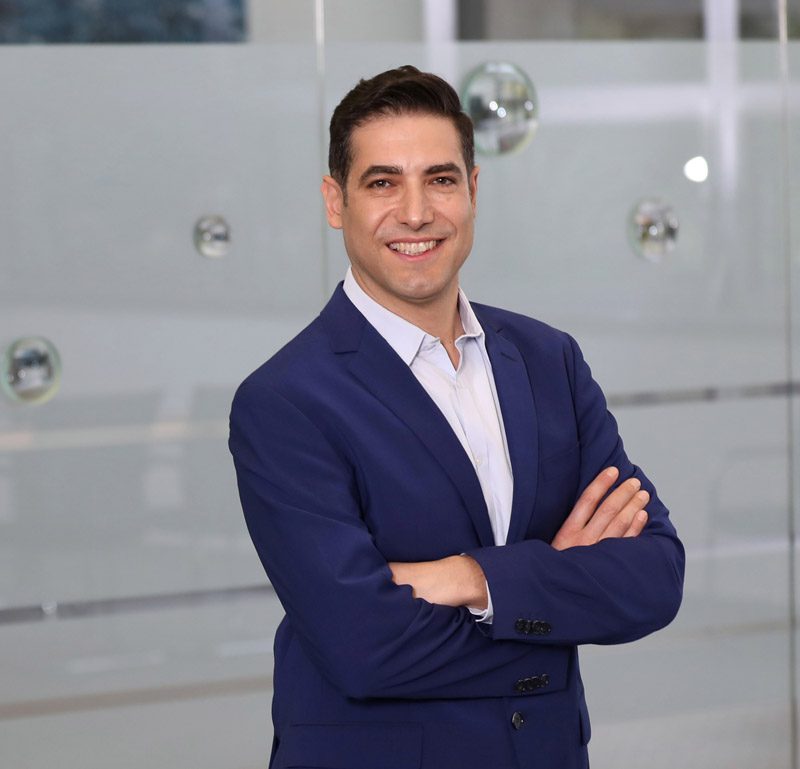 Carmelo Galante
Managing Director of the Department of Life and Health for Latin America
View Presentation
Carmelo Galante is the Managing Director of the Department of Life and Health for Latin America. He began his career in the reinsurance sector in 1996. In 1999, he joined the Life and Health Department of Gen Re in Cologne, Germany, where he was responsible for the countries of the Southern Cone. In 2000 he spent 6 months in Buenos Aires supporting the local Gen Re team. In 2004 in Cologne, he worked in the Department of Corporate Services Underwriting responsible for the Spanish and Portuguese speaking countries and No-Proportional contracts worldwide. In 2005, he moved to Mexico office as Regional Director for Latin America. Since January 2010 he is located in Cologne, Germany, where it plays its current position.
Carmelo studied Economics and Business Administration with specialization in Banking and Insurance at the L.U.I.S.S. University in Rome, Italy. He speaks Italian, German, Spanish, English, Portuguese and French.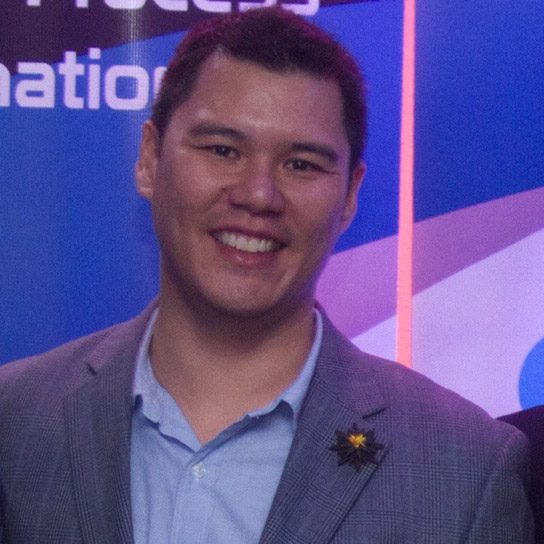 Leslie Lee Fook is the Director and co-founder of INCUS Services Limited, a leading analytics and information security Consulting Firm based in Trinidad and Tobago. His career spans over twenty years in the Information Technology field with experience in Telephony, Infrastructure, Business Intelligence, Robotic Process Automation and Artificial Intelligence.
He has managed enterprise-sized IT projects in the UK and throughout the Caribbean. Leslie is passionate about data literacy and open data and believes that we will all someday become data citizens.
His vision is to foster the development of a Caribbean Analytics community that's highly sought after for its talent and expertise by delivering custom, high impact solutions that empower everyone with the ability to gain actionable insight from their data in a very fast and easy manner.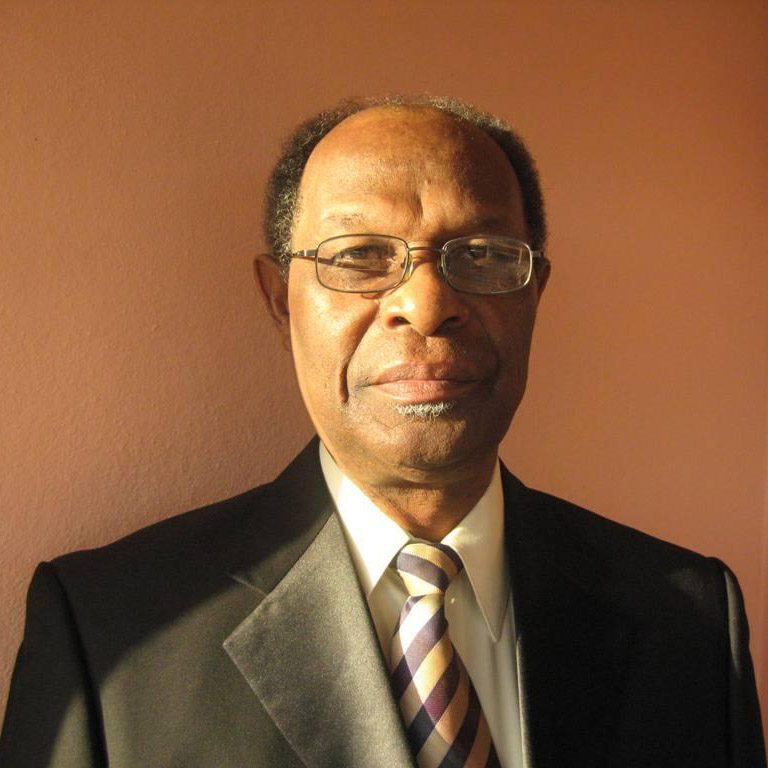 Kenrick Leslie
Executive Director of the Caribbean Community Climate Change Centre (5Cs)
View Presentation
Kenrick Leslie, CBE, OD, PhD, is the Executive Director of the Caribbean Community Climate Change Centre (5Cs) which is located in Belmopan, Belize. In December 2003 he was charged with the responsibility of the development of the Centre from a concept to its current recognition as a Centre of excellence.
Prior to becoming associated with the Climate Change Centre he was a Senior Principal Scientist in the Applied Physics Laboratories of AlliedSignal Corporation now Honeywell International in Morristown, New Jersey in the United States.
Dr. Leslie established the National Meteorological Service of Belize and served as its first Director from 1972 to 1981.
Regionally, he served as a meteorologist in the meteorological services of Trinidad and Tobago, Jamaica and the Bahamas, and also on the Board of Governors of the Caribbean Institute of Meteorology and Hydrology from 1972 until 1981.
Dr. Leslie is married to his wife Marlene for fifty three years and together they have four children and eleven grandchildren.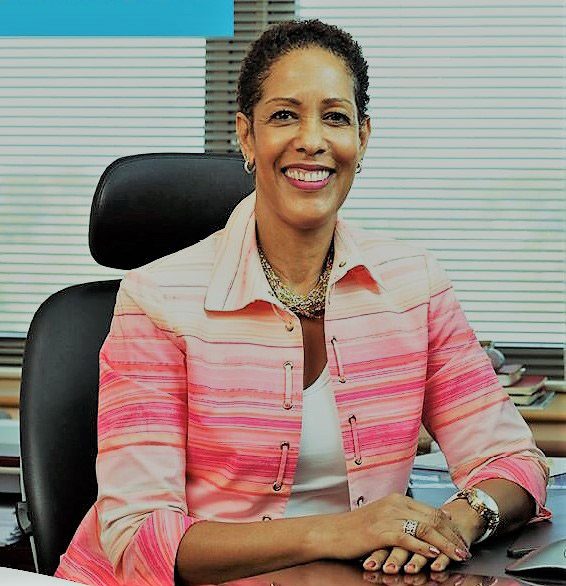 Mrs. Susan A. Boyea
Vice President of Business Relationship Management Sagicor
View Presentation
Susan Boyea is a talented and seasoned executive with over 25 years of experience in the financial services industry. She brings a wealth of expertise in Insurance Operations and in Shared Services Operations (SSO). Susan has a solid understanding of the various markets and cultures across the Caribbean and has led teams, interfaced and built strategic relationships with large regional and international players. She is also experienced in Enterprise Risk Management, Project Management and Change Adoption and Management principles.
Mrs Boyea currently leads the strategic relationship between Technology and the Business Operation of Sagicor; and holds the position of Vice President of Business Relationship Management in a strategic capacity since 2016. In this position, Susan is responsible for providing strategic insights, stimulating innovation, shaping business demand and ensuring business value is realized through Information Technology. Susan's role benefits Sagicor in its understanding of the strategic opportunities which are possible through Information Technology. In this every changing world where technology has become commoditized in so many ways; innovation and creativity are the keys to competitive advantage; and Susan's passion for these, underpinned by her wide organization knowledge, strong leadership, and service orientation equips her for this important role.
Susan was instrumental in establishing the shared services technology division of Sagicor Financial which she led for over 12 years and which continues to provide a variety of Information Technology services across the Sagicor Group. During this tenure, she led a cross-functional team of 70+ persons across Barbados, Trinidad, Jamaica and the OECS; and managed an operational budget of BDS$20+M. She was also instrumental is the establishment of the financial models and technology service catalog in support of the SSO. Her expertise spans Infrastructure & Information Security, Applications Development, Project Management, Technology Governance, Service Desk Management, Solutions Delivery and Risk Management.
Susan has provided guidance on and led a wide variety of initiatives, frameworks and policies, including the Data Center migration and consolidation, Information Security policy and Technology Risk framework. She has also lead the negotiation, selection and the implementation of many enterprise systems including the most recent Customer Relationship Management solution. In 2017, Susan led the negotiation and selection of a platform to support Sagicor Digital Marketing strategy including the consolidation of websites across the group.
In addition to her executive career, Susan serves on the Business Relationship Management Institute council and chairs the Digital Society committee of the Barbados Chamber of Commerce and Industry. She served on the Technology Council of LOMA – one of the largest trade associations in the US Insurance industry and is a member of the International Women's forum.
Susan graduated with BSc (Upper Second Class) Honors in Mathematics and Computer Science and has attained a Master Business Administration with Distinction from the University of the West Indies – Cave Hill campus. She was awarded the Fellow of Life Management Institute and recently attained the Business Relationship Management Professional designation from the BRM institute. Susan is also trained in negotiation strategies from the Wharton School of Business and has certifications in Project Management and Governance of Information Technology.
Susan is passionate about coaching and mentoring other women and is proud of the successes of these women whom she has seen promoted and awarded since here involvement with them. She continues to influence many young women in making career choices under the umbrella of math, science and technology and has committed to lead through service to these women to help them strengthen their leadership, confidence, and vision of self, regarding their choices.
Susan has personally adopted nursing homes across Barbados and St. Vincent and is working on her lifelong dream of a framework aimed at improving the living standards of nursing homes across Barbados.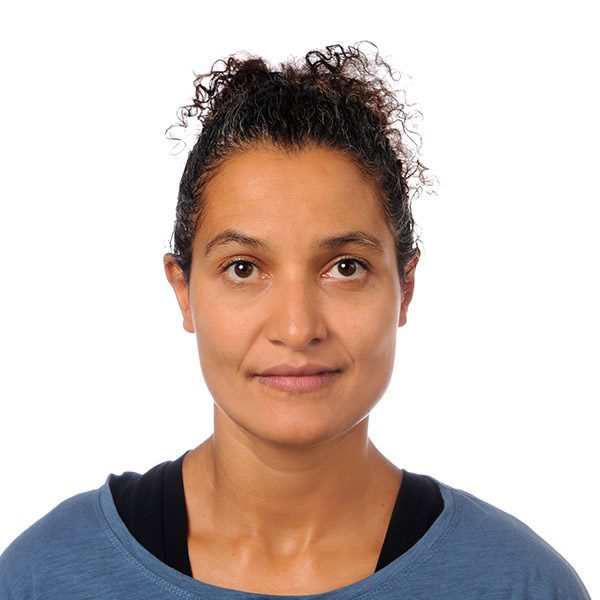 Nadja Riedwyl
Swiss Re P&C Senior Structurer, Vice president, Miami USA
Born: 1976
Nationality: Swiss
View Presentation
Professional experience
Nadja Riedwyl has been working for Swiss Re since 2008. Currently, she works as Property & Casualty Senior Structurer for Latin America & the Caribbean with the main focus to develop and provide Swiss Re clients with customized, innovative prospective and retrospective reinsurance solutions, supporting them in achieving strategic objectives and improve insurability in rapidly changing reinsurance and insurance markets.
Nadja has more than 12 years of experience in the reinsurance sector in different functions.
Before working for P&C structured solutions, she was managing client relationships and was responsible for accounts in Switzerland, Belgium, Luxembourg, the Dutch Antilles and Suriname. Furthermore, she was also working as actuary in the Life & Health Risk & Actuarial Management department of Swiss Re.
She first came into contact with reinsurance by modelling probable maximal losses of natural hazards for the Intercantonal reinsurance union in Switzerland and by working for her PhD in the field of climate change research (Swiss National Science foundation project "Paleoclimate variability and extreme events" PALVAREX).
Educational background
Phd in Climate Sciences "European climate reconstructions back to 1000 AD – a methodological approach"
Diploma in Mathematics "The agglomeration of INAR time series", University of Bern, Switzerland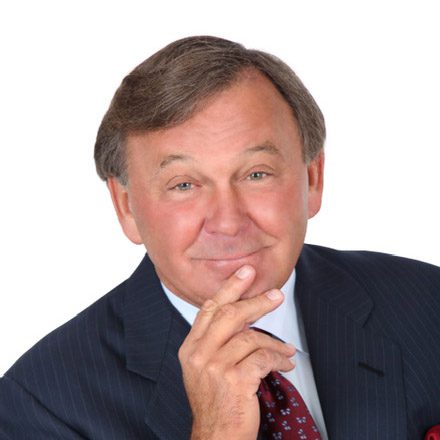 C. Richard Weylman, CSP, CPAE
Best-selling Author
Chairman, Weylman Consulting Group
View Presentation
Richard Weylman is considered one of the leading authorities on marketing innovation and understanding the customer perspective. Christopher Forbes, Vice Chairman of Forbes Media, refers to his work as "brilliant". Richard is a strategic advisor to executives in all three sectors of the financial industry; insurance, advisory and banking. He is the author of three international best-sellers, including his latest which is also a CEO Reads best-seller The Power of Why; Breaking Out in a Competitive Marketplace. Richard has several business interests that serve the global financial industry including The Weylman Consulting Group, The Weylman Center for Excellence in Practice Management™, a web based educational platform where 4,000+ financial professionals attend streaming video classes each month, and Richard Weylman, Inc. which designs and delivers custom presentations and content. On a personal level, Richard was orphaned at age 6 and lived in 19 foster homes. Having overcome those circumstances, he has been recognized for his philanthropy on behalf of others by several organizations, including a nomination for the prestigious Horatio – Alger Award.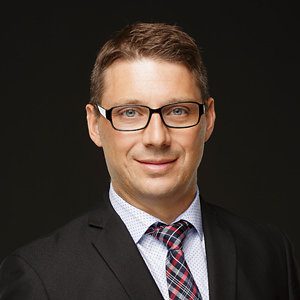 Olivier Lafontaine is Equisoft's Chief Product Officer, responsible for ensuring the execution of the business strategies for all Equisoft products. Olivier maintains the product vision and strategy, as well as managing the sales team and product strategy directors. He is responsible for all aspects of the company's product development.
Olivier is a recognized leader in core insurance and wealth management systems, as well as large-scale agile system integration projects. He has forged strong industry partnerships over the past ten years, including Equisoft's relationship with Oracle as their largest specialized insurance partner.
Olivier has more than fifteen years of insurance industry Operations experience, and a proven track record of senior leadership success. He has been an executive with Equisoft since 2006. He is a licensed engineer and graduate of École Polytechnique de Montréal.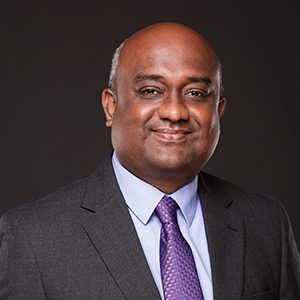 Ruben Veerasamy
Vice President, Consulting and Account Management Equisoft
With over 18 years of experience in the IT industry, Ruben provides Equisoft with expertise in management and the establishment of solid client, partner and employee relationships. Prior to becoming Vice President of Consulting and Account Management at Equisoft, Ruben headed Equisoft's PMO for six years and also worked for more than ten years in project management at Hydro-Québec.
Ruben joined Equisoft in 2008 and is currently responsible for working closely with the sales and marketing teams to establish new business opportunities in the Canadian and Caribbean markets. He also oversees Equisoft's current Canadian and Caribbean accounts. Ruben holds a degree in computer engineering from Concordia University.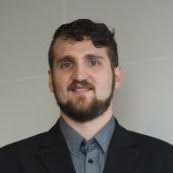 Blake Love
Business Analyst Equisoft
Blake has numerous years of experience in client facing environments for real estate, financial, and digital consulting industries. Blake has expertise in systems and process analysis, and serves our clients loyally on integration, data aggregation, and customization projects. Blake is a business analyst and product expert for Equisoft's CRM development team. He is in charge of maintaining the product roadmap as well as designing services and features.
Blake has a BCOMM with distinction in Business Technology Management at Concordia's John Molson School of Business in Montreal.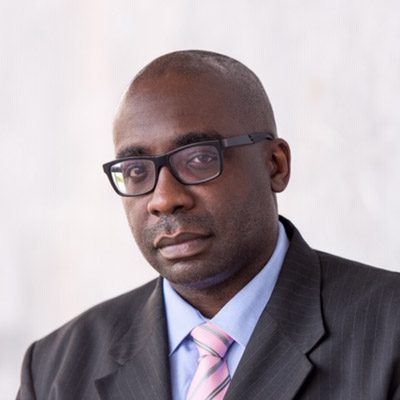 Garfield Reece, an audit partner at PwC Jamaica with more than 15 years of experience, leads financial and internal audit engagements for companies in a wide cross-section of industries, including manufacturing and retail, financial services, construction, agriculture, hospitality and the public sector. He has led audit engagements for entities listed on the Jamaica Stock Exchange and others regulated by the Financial Services Commission and Bank of Jamaica. Garfield has also led multi-location audits for private groups of companies with operations in 30 countries across the Caribbean, North America, Central America, Europe and the Pacific.
A certified chartered accountant, Garfield has completed the certified information systems auditor (CISA) examinations and has led information technology (IT) audits for companies in Jamaica and the Eastern Caribbean. His experience in IT audits has exposed him to information security for common operating and enterprise resource planning systems. Garfield has led regulatory reviews for light and power utilities in Jamaica and Bahamas.
As part of his professional development, Garfield was seconded to PwC Canada in Toronto for seven months, where he worked as an audit senior manager with a portfolio of audit clients in the financial services sector. At PwC Canada, he focused on life and property and casualty insurance companies and mortgage banks. Garfield is responsible for risk management for PwC Jamaica and for the risk and controls service line for PwC firms operating in the Caribbean.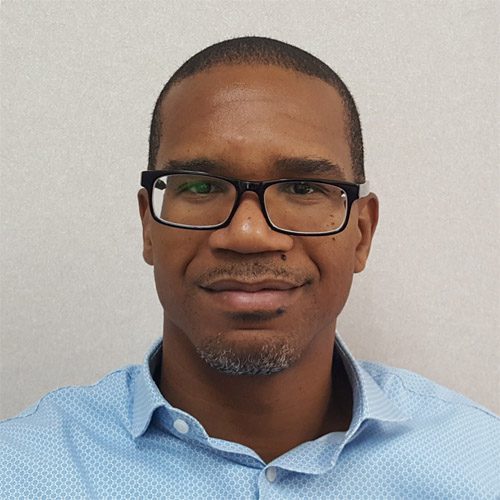 Marcus Bosland has been the Resident Actuary of Colina Insurance Limited, the largest life and health insurer in The Bahamas, since December 2007. Prior to joining Colina, he was the Assistant Vice President – Actuarial and Appointed Actuary of Guardian Life of the Caribbean in Trinidad & Tobago.
A Fellow of the Society of Actuaries, Marcus graduated with distinction from the University of Waterloo with a joint honours degree in Actuarial Science/Economics. He also holds a Masters of Business Administration from Edinburgh Business School.
Marcus is the Immediate Past President of the Caribbean Actuarial Association and serves on the National Health Insurance committee of the Bahamas Insurance Association.
Marcus currently coaches two football teams; an under-11 team and a men's team. He also serves on the Board of a parent-run swim club.
Ron Johnson is Managing Director and co-founder of Blueprint Creative – one of the Caribbean's leading strategic branding agencies and the world's first 'bhranding' agency. Ron and his team help CEOs, marketing teams and HR departments build stronger brands and stronger businesses. While Ron is passionate about all aspects of branding, he is especially passionate about helping clients build company
cultures where hard work, fun and profitability can co-exist. Ron has led his team at Blueprint Creative to win several "ADDY awards" for its branding work with clients as well as three Barbados' Best Employers Awards in recognition of the company's exemplary culture, working environment and HR practices. When Ron isn't helping clients with their branding projects, you can find him thinking (about branding), reading (about branding), writing (about branding) and speaking (about branding).