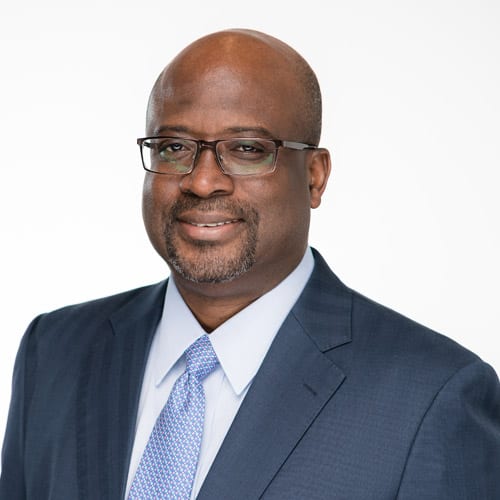 MR. PATRICK G. W. WARD, MBA, FCIP
Group President and CEO
Bahamas First Holdings Limited
Bahamas
IAC President
Mr. Ward is currently Group President and Chief Executive Officer (CEO) of Bahamas First Holdings Limited and its principal subsidiary Bahamas First General Insurance Company Limited (BFG).
The Bahamas First Group is the country's largest property and casualty insurance organization with premium writings in excess of $150 million, ranking it in the top tier of companies in the Caribbean Region.
Mr. Ward has held various technical and managerial jobs within the Insurance Industry over the last 25 years, and, over this period of time, he has attended various overseas courses and short-term work secondments to United Kingdom based insurance companies and institutions. He has extensive experience with reinsurance transactions and is recognized in the Caribbean as an industry leader.
Mr. Ward is a proud graduate of St. John's College and qualified as an Associate and Fellow of the Insurance Institute of Canada in 1987 and 1990, respectively. In 1994 Mr. Ward graduated from the University of Miami Business School Executive MBA program with honors (Beta Gamma Sigma).
He was appointed non-executive Chairman of the National Insurance Board between 2007 and 2012 and currently serves as non-executive Chairman of the Bahamas Mortgage Corporation. He continues to serve as a director on various other Civic and Company Boards. He has also assisted the Government of The Bahamas, in various capacities, on matters related to the insurance sector.
He is a past Chairman of The Bahamas Insurance Association and in April of 2005 the International Association of Administrative Professionals (IAAP), Bahamas Chapter, nominated him "Boss of The Year 2005/2006.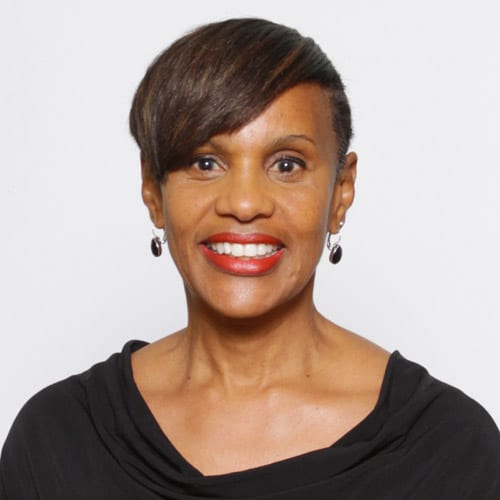 MS. FAYE MILLER
General Manager
United Insurance Agents (St. Lucia) Ltd
Saint Lucia
IAC Vice President
General Manager of United Insurance Agents (Saint Lucia) Ltd, agents for Massy United Insurance Ltd in Saint Lucia, Miss Miller has 32 years' experience in the field of insurance (the first 7 years in Jamaica). She has served on the board of the Insurance Council of Saint Lucia for many years and holds a Bachelor's degree in Languages & Linguistics, University of the West Indies (UWI), a Masters in Philosophy in Linguistics, UWI, and is an Associate of the Chartered Insurance Institute, London. She carries the designation of Chartered Insurer.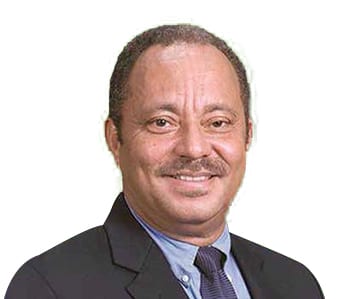 MR. DONALD AUSTIN
President & Chief Executive Officer
Sagicor Life (Eastern Caribbean) Inc
St. Lucia

Mr. Donald Austin was appointed President & Chief Executive Officer, Sagicor Life (Eastern Caribbean) Inc on March 1, 2015.
Donald has held several senior management roles with regional responsibility throughout his career including Executive Vice President – Government, Legal & Regulatory Affairs and Corporate Communications at LIME and President of Cable and Wireless Barbados. He is a former Chairman of the Board of Directors of LIME Grenada and LIME Dominica and a current Board Member of LIME Barbados, Sagicor Funds Incorporated and Sagicor Asset Management Inc.
He holds a Bachelor of Science (Honours) in Electronic Engineering from the University of Bristol, a Master of Business Administration from Manchester Business School and he is a Fellow of the Association of Chartered Certified Accountants.
He plays many sports including: golf, cricket and sports fishing. He is also a member of the Rotary Club of St. Lucia.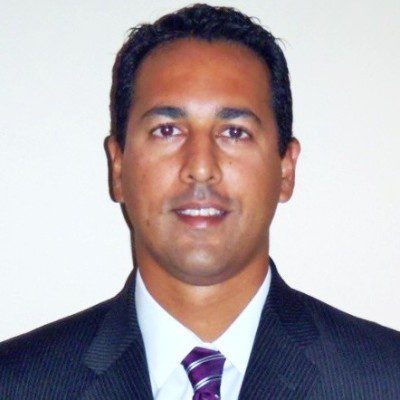 MR. ROGER BALKISSOON
Technical Manager
Cayman First Insurance Company
Cayman Islands
Roger Balkissoon is currently the Technical Manager at Cayman First Insurance Company Limited. Over his 29-year career in the insurance industry, Roger has served in senior management roles in business development and technical underwriting in Trinidad, Canada and the wider Caribbean.
Roger holds a B.Sc. in Sociology and Management from The University of the West Indies and is a Fellow of the Canadian Insurance Institute (FCIP).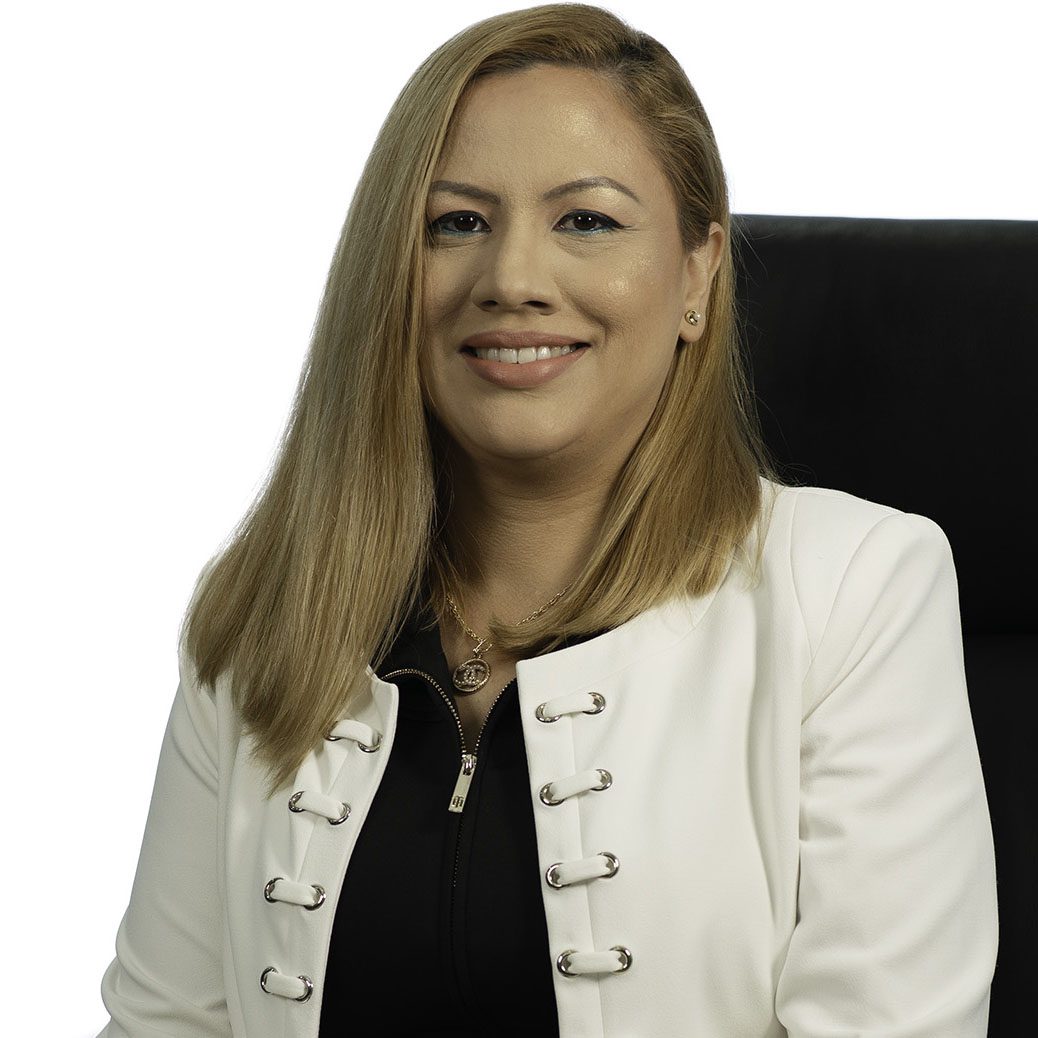 MS. MELISSA DE SANTOS
CEO
Demerara Mutual Life Assurance Society Limited
Guyana
Melissa De Santos is currently the CEO of Demerara Mutual Life Assurance Society Limited, an insurance company which operates in Guyana, St. Lucia, St. Vincent and Grenada and its subsidiary Demerara Fire and General Insurance Company Limited.
Her insurance career began in 2012 at Demerara Mutual as the Legal & Compliance Officer. She was subsequently promoted to Manager of Demerara Fire and General Insurance Company in 2014.
Ms. De Santos graduated from BPP University in London with Master of Science degree in Management. She also holds a Master of Law (LLM) in International Business Law from University of Manchester in the UK and a Bachelor of Law from the University of Guyana.
She is the current President of The Insurance Association of Guyana, serves as Director for various Corporate Companies in Guyana and plays and active role in several charitable organizations.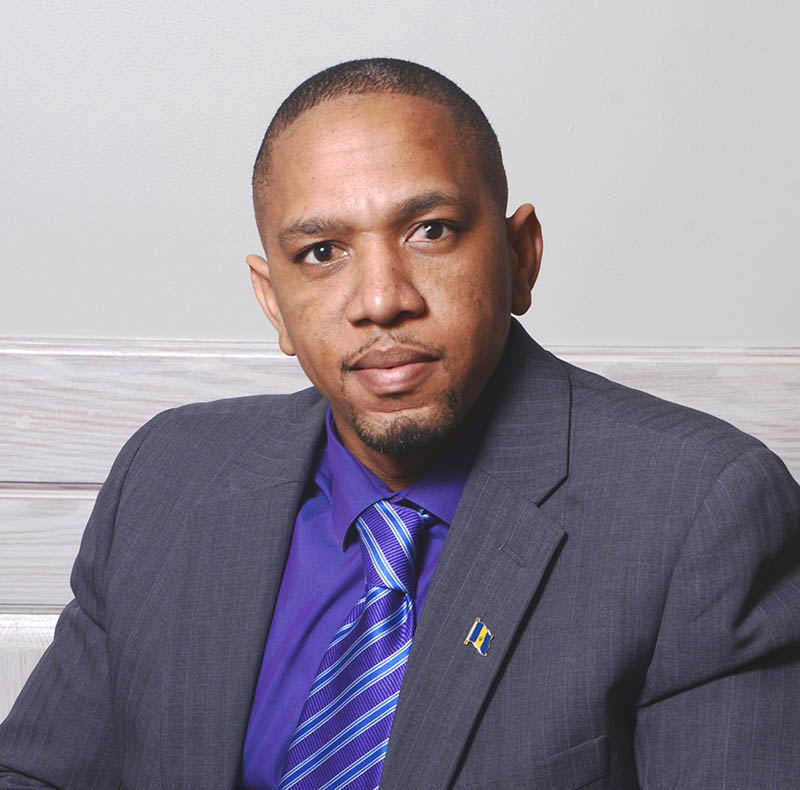 MR. RANDY GRAHAM
CEO
CG United Insurance Ltd.
Barbados
Randy Graham is currently the CEO of CG United Insurance Ltd. an insurance company which operates in 20 countries across the Caribbean. Mr. Graham is responsible for the strategic vision of the company and is charged with achieving optimum profitability results for shareholders. He has over 250 staff members under his span of care at the company and Randy knows them by first name as he strives to ensure staff are empowered and grow with the company.
He was previously the Chief Executive Officer (CEO) of the Financial Services Commission (FSC) in Barbados. He also served as the Director of Insurance and Pensions at FSC, a post that replaced the former Supervisor of Insurance. As CEO, Mr Graham was responsible for much of the setup work for the organisation which is one the first integrated regulatory bodies which was established to regulate and monitor the non-bank financial system, inclusive of the insurance, pensions, credit unions and securities sectors.
Mr. Graham was formally General Manager of Insurance Management and Professional Services (IMPS), a local insurance brokerage firm. He is a trained Risk Manager and also lectures at the University of the West Indies, Cave Hill School of Business; the Insurance Institute, and the Credit Union League, in Risk Management, Investment Analysis, Portfolio Management, Managerial Finance, and International Business. He has conducted several insurance related training seminars across the Caribbean and is a highly sought after public speaker.
Mr. Graham graduated Suma Cum Laude from Southwest Missouri State University with a degree in Insurance. He also holds a Master of Science degree in Risk Management from St. John's University in New York. His awards and scholarships include the Spencer Education Fund Scholarship, St. John's University Graduate Research Grant, and the Dean's Distinguish Scholar Award. He was the first person in Barbados to receive the designation of a Barbados Chartered Insurer.
Randy has had several executive leadership roles in organizations and has sat on several Boards as a Director of both local and regional associations.
He is married and he and his wife Maria have one daughter and one son.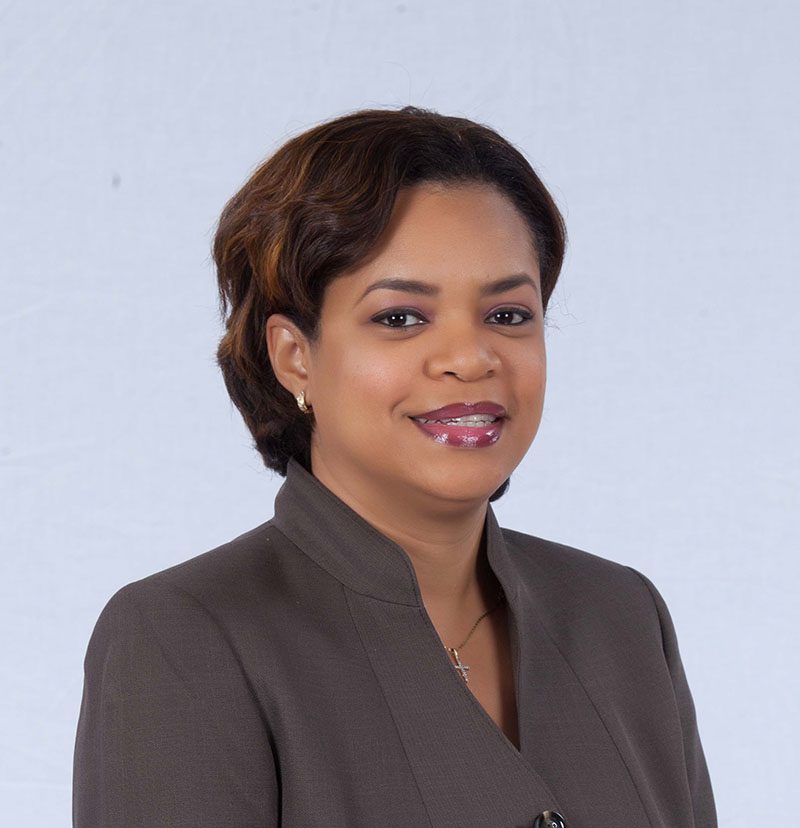 MS. CONSTANCE HOO
Vice President - Employee Benefits Administration
Guardian Life Limited
Jamaica
With over 20 years of proven success in the Insurance industry, Constance Hoo currently holds the position of Vice President, Employee Benefits Administration at Guardian Life Limited, Jamaica, with overall responsibility for the successful leadership of the Employee Benefits Division.
Her insurance career began in 1997 at Dyoll Life, Jamaica as a Provider Relations Officer, then Crown Eagle, First Life and Life of Jamaica, after which she found her sweet spot at Guardian Life Limited.
A Registered Nurse with over 26 years' experience to her credit in both the private and public sector, including Bustamante Hospital for Children and University of the West Indies, Private Wing, she also holds an Executive MBA from University College of the Caribbean.
MR. MUSA IBRAHIM
Managing Director
Tatil
Trinidad & Tobago
Mr. Musa Ibrahim is the Managing Director of TATIL and TATIL LIFE.
Mr. Ibrahim is a Chartered Accountant by profession, specializing in the Financial Services Industry for over 25 years. He has worked for market leading organisations that offer: Banking, Insurance and Asset Management, Mutual Funds, Merchant Banking, Investment advisory, Retirement Planning, Life Insurance and Property & Casualty Insurance. Over his 31 year working experience, he has held various high profile / senior positions. Some include Company Secretary, CFO, Finance Director, Executive Director and Managing Director. He is currently the President of the Insurance Association of the Caribbean Inc. (IAC) and is a Director on various Boards:
TATIL
TATIL LIFE
ANSA Merchant Bank Limited
Insurance Association of the Caribbean (IAC)
ANSA Automotive
Caribbean Court of Justice Trust Fund (Trustee)
Board of Governors of Trinidad & Tobago Insurance Industry
Association of Trinidad & Tobago Insurance Companies (ATTIC)
Chairman of the Audit Committee of Ansa Automotive
Jama Mosque (POS) (Not for profit)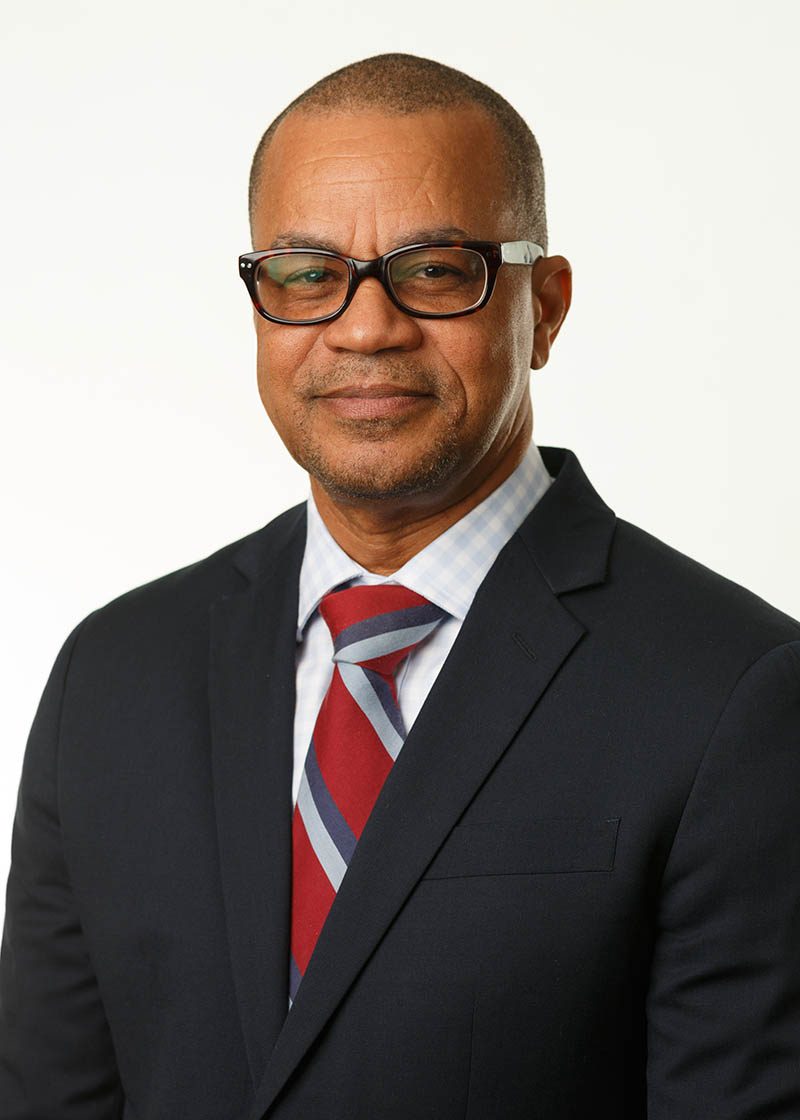 MR. PAUL INNISS
Executive Vice President & General Manager
Sagicor Life Inc
Barbados
Paul is a successful and results driven insurance executive who has worked across all business segments within the financial services industries over the last thirty (30) years. He has extensive knowledge and experience in leading high-performance teams in the insurance and banking sectors across the English & Dutch speaking Caribbean. He has proven successes in implementing and executing business strategies for large regional financial institutions across seventeen countries.
HIGHLIGHTS OF CAREER LEADERSHIP POSITIONS
Executive Vice President & General Manager – Sagicor Life Inc – Barbados
Director, Insurance Association Caribbean Inc.
Director, Barbados Jazz Society
Director, Insurance – CIBC FirstCaribbean International Bank
Chief Operating Officer – Island Heritage Insurance Company
General Manager for Barbados & Eastern Caribbean Islands with Pan American Life Insurance Group
Past President – General Insurance Association of Barbados (GIAB)
PROFESSIONAL EDUCATION/DEVELOPMENT
MBA – Edinburgh Business School, Heriot-Watt University, Scotland
Fellowship (FCIP) - with Specialization in - Risk Management
University of Toronto/Insurance Institute of Canada, Toronto, Canada
Canadian Risk Manager (CRM) - Institute of Risk Management - Canada
Chartered Insurance Professional (CIP) - Insurance Institute of Canada, Canada
Paul is the current President for the Optimist Club Barbados Central for the Year 2021-2022 and his association with Optimist International, dates to the year 2001. Paul has a passion for helping others, especially children and chose the Optimist Club of Barbados as the service club through which he wants to serve the children of Barbados. In addition, Paul provides mentorship and support to musical groups with a focus of helping the youth to develop their musical talents as part of their development.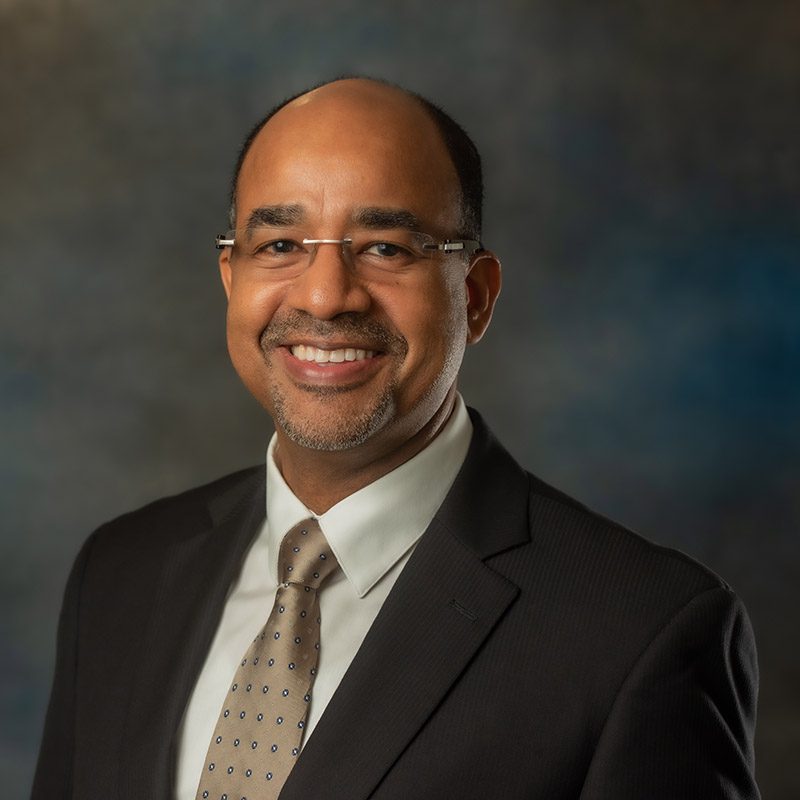 MR. DEAN ROMANY
President
Guardian General Insurance Limited
Trinidad & Tobago
Mr. Romany started his career in the Insurance Industry over thirty-five years ago holding various senior positions within Guardian Group. His career spanned various managerial positions at Caribbean Home Insurance Company Limited, later becoming the General Manager of the Trinidad Insurance Operations. His experience included being Technical Advisor at Caribbean Home NCB Insurance Company Limited in Jamaica, where he also lectured at the College of Insurance.
Caribbean Home Insurance later became Guardian General Insurance Limited and Mr. Romany was appointed Vice President of Technical Insurance. Since then, he held a number of Executive positions within Guardian Group including Executive - Business Transformation Unit at the parent company Guardian Holdings Limited (GHL). The positions held during the period 2004 to 2018 included the post of Vice President with responsibility for Technical Governance, Reinsurance and Risk Management, then Group Chief Underwriting Officer for the Property and Casualty division and Group Chief Risk Officer for GHL. In 2018, Mr. Romany was appointed President of Guardian General Insurance Limited and sits on the Board of Governors of the Trinidad and Tobago Insurance Institute, and the Boards of the Association of Trinidad and Tobago Insurance Companies (ATTIC).
He currently serves on the following Boards of Directors within the Guardian Group Property & Casualty Division:
President & Director, Guardian General Insurance Limited, Trinidad
President & Director, Guardian Re (SAC) Limited, Bermuda
Director, Guardian General Insurance (OECS) Limited, Grenada
Director, Royal Star Assurance Limited, Bahamas
Director, Royal Star Holdings Limited, Bahamas
Director, Vanguard Risk Solutions Ltd, Cayman Islands
Director, Diamond Fire and General Insurance Limited, Guyana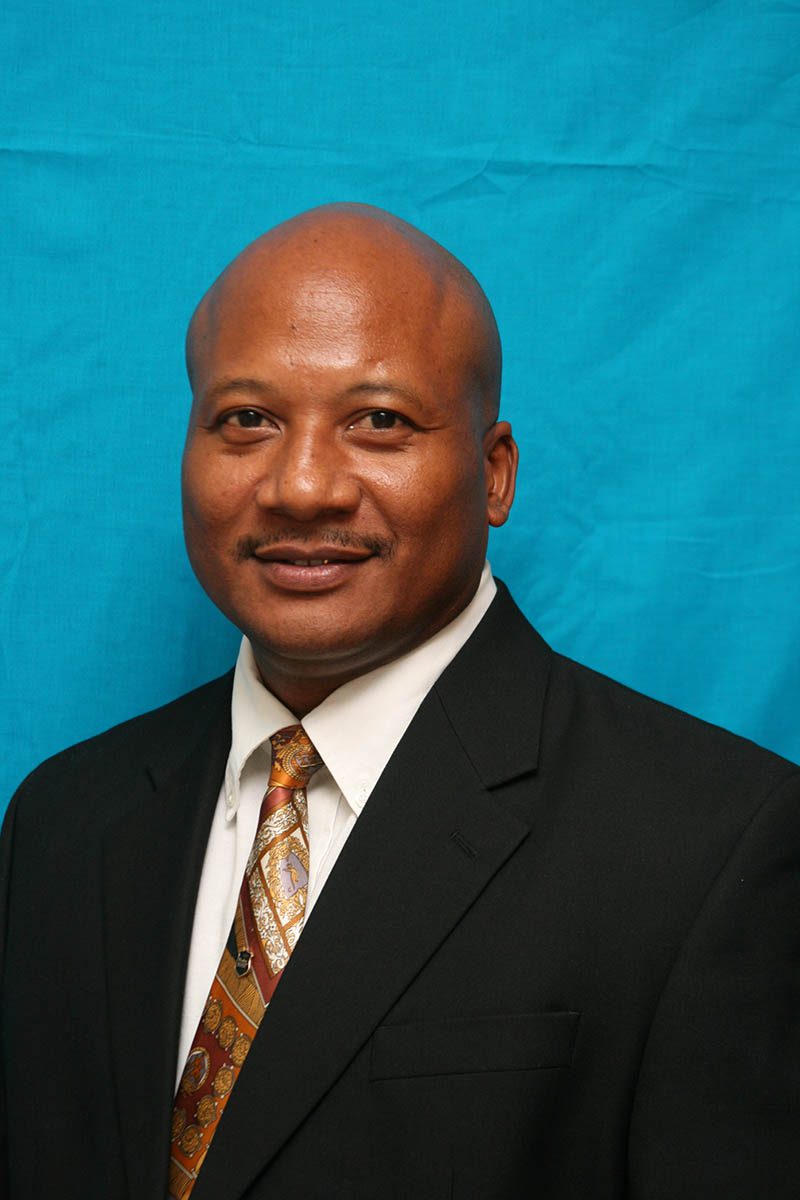 MR. ABEL SIMPSON Sr. FSCP
Managing Director
Simpson's Insurance Agency Limited
Belize
Abel Simpson Sr. first started in the Insurance Industry in 1993; Abel gained extensive experience over the last 27 years in both Life and General Insurance. He assumed management responsibility over the Sales Team for the Belize Branch of Sagicor Life from Feb 2013 to December 2018.
Abel has completed numerous courses in the insurance industry and has been the recipient of many awards both locally and internationally. Abel has achieved awards such as 'Rookie of the Year', while simultaneously obtaining the coveted 'Norman Senior Challenge Award' in 1999. He has qualified 14 times for membership of the prestigious 'Million Dollar Round Table'; 6 times at the Court of the Table level.
In May 2016 Guardian Group appointed Abel as Belize's Principal Representative for Guardian General. He is currently the Managing Director for Simpson's Insurance Agency Ltd, with its Head Quarters in Belmopan. SIAL currently employs 8 staff members and has a network of 12 agents and one broker representing the Guardian General brand throughout the country.
Prior to his insurance career, Abel served his country as an officer in the Belize Defense Force for 10 ½ years, retiring at the rank of Captain. He believes in giving back to the community through his involvement with the local scout movement and serves as the District Scout Commissioner for the Cayo District.
Abel also enjoys farming and is the owner of Triangle 'S' Farm located in the Billy White area, Cayo District which is a 250 Acre Cattle Farm. He finds spending time at the farm to be very therapeutic and adds to his quality of life.
Abel is happily married with his wife and 5 children.
Abel places the interest of his clients first and foremost, thus has been able to grow his agency to a formidable player in the Belize insurance industry. Abel has a passion for the financial welfare of his clients and works diligently to serve their best interests.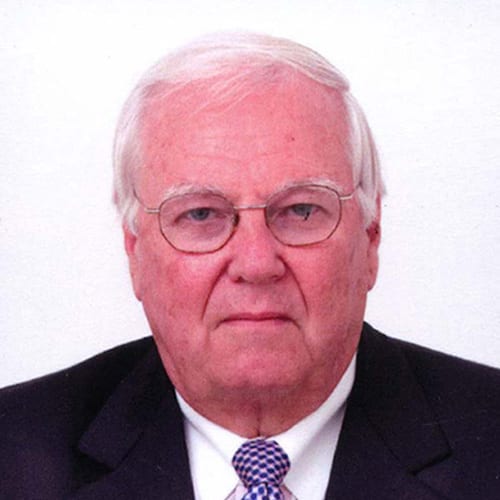 MR. STEVE STOUTE
President
ODECABE/CACSO
Barbados
Mr. Steve Stoute is the former Senior Executive Vice President of the Sagicor Group of Companies, the oldest and most geographically diverse Caribbean financial institution. He retired from Sagicor in 2009, after 49 years of service. He is a former President of the Insurance Association of the Caribbean and was conferred as an Honorary Life Member in 2015. He was the inaugural President of the Institute of Caribbean Risk Managers and a member of the PAHO Commission for Health Financing in the Eastern Caribbean. He is a former Chair of the AIDS Foundation of Barbados and was the longest serving Vice President of the Barbados Chamber of Industry and Commerce.
Recognized as one of the elders of Caribbean Olympic sport, he is the President of the Central American and Caribbean Sports Organization (CACSO), the world's oldest multi-sport regional organization. He was elected to the helm of the Barbados Olympic Association, Inc. in 1996, stepping down in 2017. His career in sports administration dates back to 1964 when he was elected General Secretary of the Barbados National Federation for Cycling.
Mr. Stoute was also a member of the National Sports Council of Barbados for a record 21 years. He served as Chairman of this organization from 1983 to 1994.
He is the Past President and Honorary Life President of the Caribbean Association of National Olympic Committees (CANOC).
During his long tenure in insurance and sports administration, Steve has been presented with numerous awards but perhaps the most significant were in 1991 and 1997. In 1991, on the occasion of Barbados' 25 th anniversary of Independence, he was conferred with one of the country's highest awards, the Silver Crown of Merit, recognizing over 30 years of service to sports and insurance. In May 1997, he was
awarded the International Olympic Committee's, Olympic Order of Merit.
Apart from his Olympic duties, he provides consultancy services on risk selection, claims adjudication and reinsurance to a number of regional and international organizations.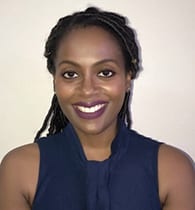 MS. JANELLE THOMPSON
CEO and Executive Director
Insurance Association of the Caribbean Inc.
Barbados
Janelle Thompson is CEO of the Insurance Association of the Caribbean, first joining the Association in 2005 as Marketing and Communications Specialist.
She is also Conference Chair for the Annual Caribbean insurance Conference and is responsible for overseeing and coordinating the conference. She holds an MSc. In International Relations from the University of the West indies (St. Augustine) and a BSc. In Sociology and Political Science from the University of the West indies (Cave Hill).