MR. MUSA IBRAHIM Managing Director Tatil Trinidad & Tobago IAC President
Mr. Musa Ibrahim is the Managing Director of TATIL, one of the countries largest and long established Insurance Companies.
Mr.Ibrahim is a Chartered Accounting by profession, specializing in the Financial Services Industry for 20 years. He has worked for market leading organisations that offered: Banking; Asset Management; Mutual Funds; Merchant Banking, Investment Services, Dealer if Foreign Exchange; Retirement Planning, Life Insurance and Property & Casulty (General) Insurance. Over his 26 year working experience, he has held various high profile / senior positions. Some include Company Secretary, CFO; Finance Director; Executive Director and now Managing Director.He is currently a Director on the Boards of:
TATIL
TATIL LIFE
Insurance Association of the Caribbean (IAC)
ANSA Automotive
A member of trustees of Caribbean Court of Justice Trust Fund
A member of the Board of Governors of Trinidad & Tobago Insurance Industry
Chairman of the Audit Committee of Ansa Automotive
Chairman of the Training & Education arm of the IAC
A board member of Jama Mosque (POS) a non profit organization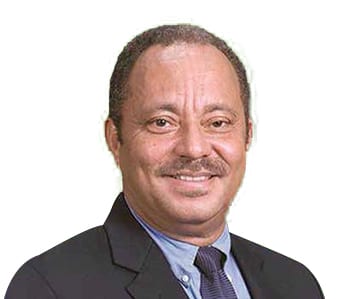 MR. DONALD AUSTIN President & Chief Executive Officer, Sagicor Life (Eastern Caribbean) Inc St. Lucia IAC Vice President
Mr. Donald Austin was appointed President & Chief Executive Officer, Sagicor Life (Eastern Caribbean) Inc on March 1, 2015.
Donald has held several senior management roles with regional responsibility throughout his career including Executive Vice President – Government, Legal & Regulatory Affairs and Corporate Communications at LIME and President of Cable and Wireless Barbados. He is a former Chairman of the Board of Directors of LIME Grenada and LIME Dominica and a current Board Member of LIME Barbados, Sagicor Funds Incorporated and Sagicor Asset Management Inc.
He holds a Bachelor of Science (Honours) in Electronic Engineering from the University of Bristol, a Master of Business Administration from Manchester Business School and he is a Fellow of the Association of Chartered Certified Accountants.
He plays many sports including: golf, cricket and sports fishing. He is also a member of the Rotary Club of St. Lucia.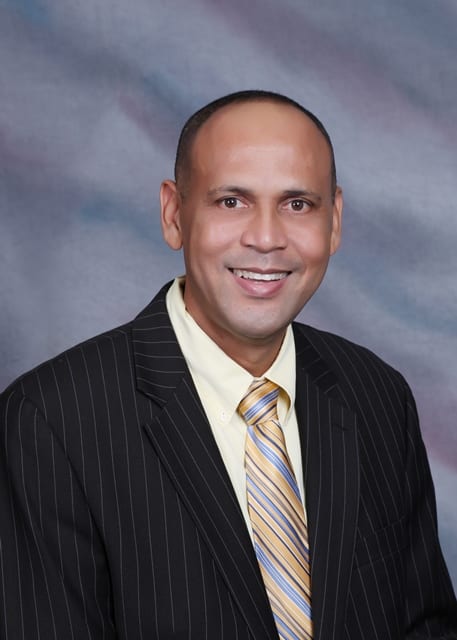 MR. ERIC HOSIN President Guardian Life Limited Jamaica IAC Director
Eric Hosin is an experienced Insurance Executive and Marketing Specialist with over 20 years experience in the life insurance industry spanning various levels including Life Underwriter, Product Manager, Senior Vice President and Board Director.
He is a goal-oriented team leader with a distinguished career in individual and group sales, marketing, pensions, recruitment, product development and health operations and a results-oriented insurance executive with a track record of enhancing customer experience, maximizing productivity and generating sales to ensure profits.
Eric's qualifications include a Masters of Business Administration, from Nova Southeastern University and a Certificate in Business Marketing Strategy from Harvard Business School.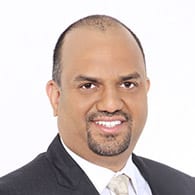 MR. ANAND PASCAL President Guardian Life of the Caribbean Limited. Trinidad & Tobago IAC Director
Anand Pascal is currently the President of Guardian Life of the Caribbean Limited. He was appointed to the position on 1st January 2014. Prior to this he was the Chief Operating Officer and held this position from October 2009 to December 2013.
Anand has over 20 years insurance industry experience starting as an auditor with Price Waterhouse in 1992, where his primary clients were in the life and general insurance industry. He joined Guardian Life as the Accountant in 1997. In 1998, he joined Coca Cola, but returned to Guardian Life in 2000 as the Chief Accountant. He was appointed Vice President Finance in 2001 and remained in that position until his appointment as COO. He has also served as a member of the board of directors at RGM Limited as well as the Chairman of the Life Committee of the Association of Trinidad & Tobago Insurance Companies.
He is currently a director of Guardian Life of the Caribbean Limited, Association of Trinidad & Tobago Insurance Companies (ATTIC) and the Insurance Association of the Caribbean Inc.(IAC). A past student of Fatima College, he attained his professional designation from the Association of Charted Certified Accountants (ACCA) in 1996. Anand is currently a fellow of the ACCA and a member of the Institute of Chartered Accountants of Trinidad and Tobago.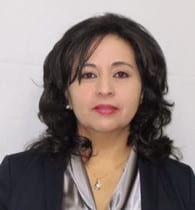 MRS. MARTHA GUERRA General Manager Atlantic Insurance CO. LTD. Belize IAC Director
Martha Guerra is the General Manager of Atlantic Insurance Company in Belize with over twenty-four years of experience in the insurance industry. She serves as a Board member of several local and international organizations, including insurance, climate change, education and media.
She holds a Bachelor of Science in Business Administration from Rockhurst University, USA, a Masters of Business Administration from the University of Roehampton, London, and extensive training from other institutes including the London School of Insurance and the Malta International Training Centre.
Prior to joining Atlantic Insurance Company, she was a Senior Export/Market Development Officer at the Belize Chamber of Commerce and Industry and Management Analyst at Language Link Corporation, Kansas City, Missouri, USA.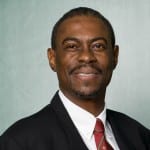 MR. DAVID A. ALLEYNE General Manager Brydens Insurance Barbados IAC Director
David A. Alleyne is the General Manager of Brydens Insurance, the Barbados branch of TATIL. He has 30 years industry experience in the Caribbean and the UK with 20 of them being at a senior managerial level.
His contributions to the industry include serving on the Executive Committee of the Barbados Insurance Institute as well as on the Board of Directors of the Insurance Association of the Caribbean. He has lectured and mentored in the Barbados Diploma of Insurance program and delivered papers at various meetings of regional institutes.
David is a Chartered Insurer being an Associate of the Chartered Insurance Institute (ACII) of the United Kingdom, an Associate in Reinsurance (ARe) of the Insurance Institute of America and holds a Masters in Business Administration (MBA) from Durham University.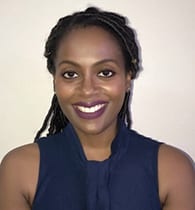 MS. JANELLE THOMPSON CEO and Executive Director Insurance Association of the Caribbean Inc. Barbados
Janelle Thompson is CEO of the Insurance Association of the Caribbean, first joining the Association in 2005 as Marketing and Communications Specialist.
She is also Conference Chair for the Annual Caribbean insurance Conference and is responsible for overseeing and coordinating the conference. She holds an MSc. In International Relations from the University of the West indies (St. Augustine) and a BSc. In Sociology and Political Science from the University of the West indies (Cave Hill).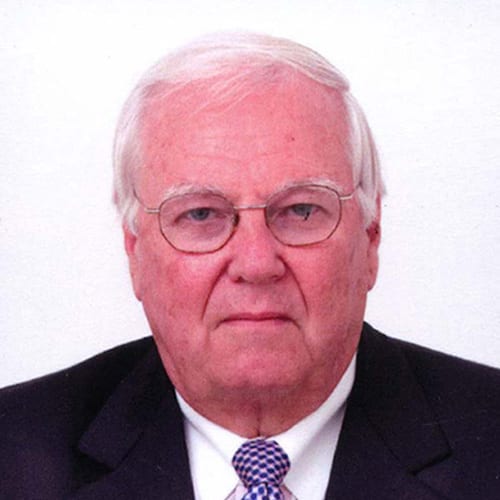 MR. STEVE STOUTE President ODECABE/CACSO Barbados IAC Director
Mr. Steve Stoute is the former Senior Executive Vice President of the Sagicor Group of Companies, the oldest and most geographically diverse Caribbean financial institution. He retired from Sagicor in 2009, after 49 years of service. He is a former President of the Insurance Association of the Caribbean and was conferred as an Honorary Life Member in 2015. He was the inaugural President of the Institute of Caribbean Risk Managers and a member of the PAHO Commission for Health Financing in the Eastern Caribbean. He is a former Chair of the AIDS Foundation of Barbados and was the longest serving Vice President of the Barbados Chamber of Industry and Commerce.
Recognized as one of the elders of Caribbean Olympic sport, he is the President of the Central American and Caribbean Sports Organization (CACSO), the world's oldest multi-sport regional organization. He was elected to the helm of the Barbados Olympic Association, Inc. in 1996, stepping down in 2017. His career in sports administration dates back to 1964 when he was elected General Secretary of the Barbados National Federation for Cycling.
Mr. Stoute was also a member of the National Sports Council of Barbados for a record 21 years. He served as Chairman of this organization from 1983 to 1994.
He is the Past President and Honorary Life President of the Caribbean Association of National Olympic Committees (CANOC).
During his long tenure in insurance and sports administration, Steve has been presented with numerous awards but perhaps the most significant were in 1991 and 1997. In 1991, on the occasion of Barbados' 25 th anniversary of Independence, he was conferred with one of the country's highest awards, the Silver Crown of Merit, recognizing over 30 years of service to sports and insurance. In May 1997, he was
awarded the International Olympic Committee's, Olympic Order of Merit.
Apart from his Olympic duties, he provides consultancy services on risk selection, claims adjudication and reinsurance to a number of regional and international organizations.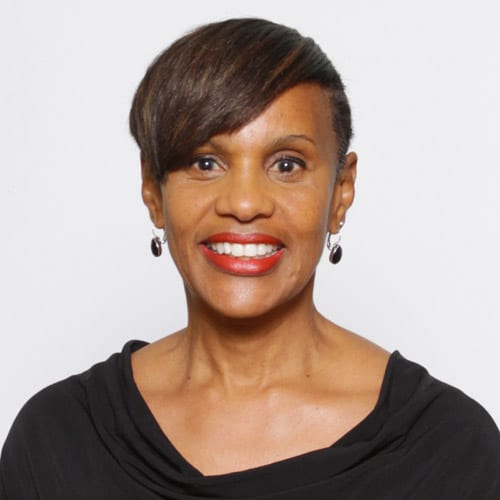 MS. FAYE MILLER General Manager United Insurance Agents (St. Lucia) Ltd St. Lucia IAC Director
General Manager of United Insurance Agents (Saint Lucia) Ltd, agents for Massy United Insurance Ltd in Saint Lucia, Miss Miller has 32 years' experience in the field of insurance (the first 7 years in Jamaica). She has served on the board of the Insurance Council of Saint Lucia for many years and holds a Bachelor's degree in Languages & Linguistics, University of the West Indies (UWI), a Masters in Philosophy in Linguistics, UWI, and is an Associate of the Chartered Insurance Institute, London. She carries the designation of Chartered Insurer.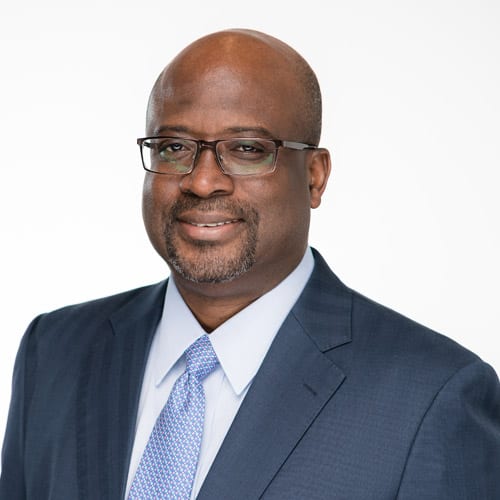 MR. PATRICK G. W. WARD, MBA, FCIP Group President and CEO Bahamas First Holdings Limited Bahamas IAC Director
Mr. Ward is currently Group President and Chief Executive Officer (CEO) of Bahamas First Holdings Limited and its principal subsidiary Bahamas First General Insurance Company Limited (BFG).
The Bahamas First Group is the country's largest property and casualty insurance organization with premium writings in excess of $150 million, ranking it in the top tier of companies in the Caribbean Region.
Mr. Ward has held various technical and managerial jobs within the Insurance Industry over the last 25 years, and, over this period of time, he has attended various overseas courses and short-term work secondments to United Kingdom based insurance companies and institutions. He has extensive experience with reinsurance transactions and is recognized in the Caribbean as an industry leader.
Mr. Ward is a proud graduate of St. John's College and qualified as an Associate and Fellow of the Insurance Institute of Canada in 1987 and 1990, respectively. In 1994 Mr. Ward graduated from the University of Miami Business School Executive MBA program with honors (Beta Gamma Sigma).
He was appointed non-executive Chairman of the National Insurance Board between 2007 and 2012 and currently serves as non-executive Chairman of the Bahamas Mortgage Corporation. He continues to serve as a director on various other Civic and Company Boards. He has also assisted the Government of The Bahamas, in various capacities, on matters related to the insurance sector.
He is a past Chairman of The Bahamas Insurance Association and in April of 2005 the International Association of Administrative Professionals (IAAP), Bahamas Chapter, nominated him "Boss of The Year 2005/2006.