Dear Members,
Insurance Association of the Caribbean, Inc (IAC), in keeping with its Training and Education mandate is again pleased to offer members a comprehensive list of courses for 2023. The IAC has made every effort to design our 2023 training program that is based on the needs expressed by our regional membership. Our 2023 suite of courses is very exciting, participative and interactive. No effort has been spared in sourcing the best facilitators to ensure the best quality training.
We are pleased to continue working with LogiQ3, specialists in the Life Insurance industry and a dominant player in providing: insurance and reinsurance consulting; outsourcing; and training services. This partnership will continue to provide our members with comprehensive value driven training programs from known experts.
Investing in employee training has the benefits of enhancing a company's image and delivery of improved service levels to customer, as we enjoy:
- Improved quality of work with a direct impact on Customer's experience
- Better Team Performance increases alignment with the organizational operations.
- Improved capacity to cope with change in the workplace
- Increased output of products and services
- Reduced error rate
- Increased employee retention
Interestingly, training is often overlooked as an investment but is more important to workers than employers probably realize.
Recent statistics shows that:
-Training is one of the top three non-financial motivators 76% of employees want.
- 25% of employees would be more satisfied at work if they were given the opportunity to do what they do best
-40% of employees who receive poor job training leave their positions within the first year.
In these changing economic times, the IAC understands an organization's need for creating value and demonstrating a return on investment for every dollar spent, your T&E Committee confirms our commitment in providing high quality, affordable and relevant training programs to meet the daily organization's need of our membership.
On behalf of my fellow directors on the T&E Committee, we look forward to your continued participation, and always welcome your comments and feedback to better serve the needs of the Caribbean Insurance industry in the future.
Sincerely,
Faye Miller
CHAIR – TRAINING & EDUCATION COMMITTEE
INSURANCE ASSOCIATION OF THE CARIBBEAN INC (IAC)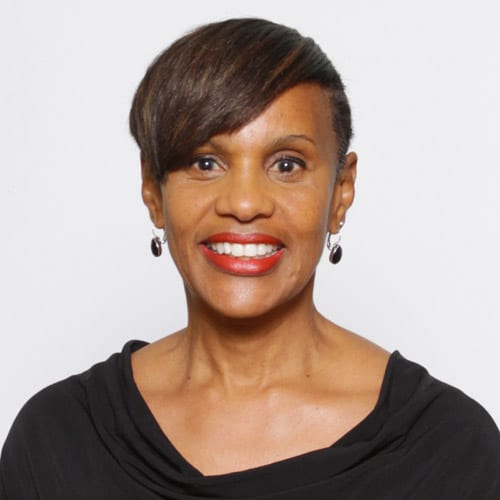 FAYE MILLER CHAIR – TRAINING & EDUCATION COMMITTEE INSURANCE ASSOCIATION OF THE CARIBBEAN INC (IAC)