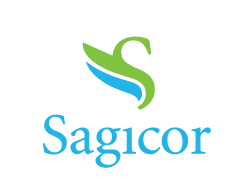 The Insurance Association of the Caribbean, Inc. in association with Sagicor Life Inc. Presents
The Insurance Association of the Caribbean, Inc., Annual Insurance Scholarship For Studies in Insurance, Actuarial Science or Risk Management
The Insurance Association of the Caribbean (IAC) Inc. is a non-profit organisation dedicated to the promotion and growth of the Caribbean Insurance Industry. Its membership is diverse with a large contingent of registered affiliates located throughout the Caribbean, Canada, Europe and the United States that specialise in every field of insurance. The Insurance Association of the Caribbean (IAC) was the "brainchild" of a small group of visionaries (industry leaders from Jamaica, Trinidad & Tobago, Guyana and Barbados) who wanted to prepare the indigenous insurance industry for the future challenges of the remaining century.
Sagicor Life is a leading financial services provider in the Caribbean, with over 180-years of history, and has a growing presence as a provider of life insurance products in the United States. Sagicor offers a wide range of products and services, including life, health, and general insurance, banking, pensions, annuities, and real estate. Sagicor's registered office is located at Clarendon House, 2 Church Street, Hamilton, HM 11, Bermuda with its principal office located at Cecil F De Caires Building, Wildey, St. Michael, Barbados.
In an effort to encourage tertiary level students to study and pursue careers in insurance, risk management and actuarial science, The Insurance Association of the Caribbean, Inc. in association with Sagicor Life is pleased to announce The Insurance Association of the Caribbean Inc. Annual Insurance Scholarship.
It is our hope that by offering scholarship opportunities, young scholars would be encouraged to take insurance, actuarial science and risk management courses, while receiving the financial support they need to complete their degrees.
The Scholarship:
US$2000 to go toward tuition fees
A six-week summer internship at an IAC Member Company
Application Requirements:
A Caribbean National
A graduate or an undergraduate student at one of the three University of the West Indies (UWI) campuses
Good academic standing
A major in insurance, risk management or actuarial science or an interest in pursuing a career in an insurance related field
A completed scholarship application form
A copy of current transcript information
A 750 - 1000-word essay outlining how you were inspired to pursue a career in the insurance industry and your career objectives following graduation
A letter of recommendation
Application Deadline: August 31, 2023
Further details may be obtained from the IAC Secretariat at:
Telephone: 1-246-427-5608/9 or Email:
info@iac-caribbean.com