About This year's Scholarship Winner – Sheena Henriques
"With hard work, dedication, and determination there is nothing unachievable". Truer words could not be spoken from our humble yet excited scholarship recipient Sheena Henriques.
Ms. Henriques has a love for Mathematics and problem-solving and became more invested in the program after research showed how challenging and intellectually stimulating it was. She quickly realized it could lead to a very rewarding career for analytical minds such as herself that is intrigued by problem solving. Sheena stated that the industry was one of the steadier industries globally, especially when most countries were experiencing an economic recession due to the COVID 19 pandemic. Knowing that the purpose of the industry is to protect members of a community or society, Sheena believes that a career in the Insurance Industry could help satisfy her desire for impactful work and community involvement. She understood that a job within a high-demand industry provided job security, and this inspired her pursuit in the field of Actuarial Science.
Sheena noted that actuaries are the heart of the insurance industry where experts in statistics, business and finance use their knowledge to assess risks to formulate policies and minimize costs of risk.
Ms. Henriques took pleasure in knowing that she was not pursuing a cliché career such as teaching or nursing but, in a field, where most people have no idea what an actuary does. Her decision to pursue this degree was to be apart of the women in STEM movement while still having a foot in the business sector. This program was an opportunity for Sheena to learn and grow her critical thinking and crucial problem-solving skills which would have benefited her personally and professionally. Sheena's most important reason for her pursuit was her core interest in helping people plan for retirement and prepare for any casualties that may occur. Earning this degree, would enable her to enter a field where she works to evaluate the risk of uncertain future events.
Sheena aims to one day contribute to nation building by mentoring the youths in her Lluidas Vale community on the importance of not settling and becoming a victim of their environment but to persevere despite the difficulties. Ms. Henriques also intends on being a great public speaker which she believes would be a useful skill as some aspects of the profession require good communication, presentation and teaching skills.
Ms. Henriques also has a love for volunteerism, a goal she holds closely to her heart. She believes that continuing her volunteering streak every year as a means of giving back to the society has contributed tremendously to her growth and current quest for success. Over the past three years Sheena has volunteered as a teacher's assistant at St. Hugh's High and at Heart Trust NTA Lluidas Vale Campus. 
Sheena's ultimate goal is to become one of the top Actuaries in Jamaica and one day a Chief Actuary. We are confident that she will accomplish all her goals and we wish her continued success in all her endeavours.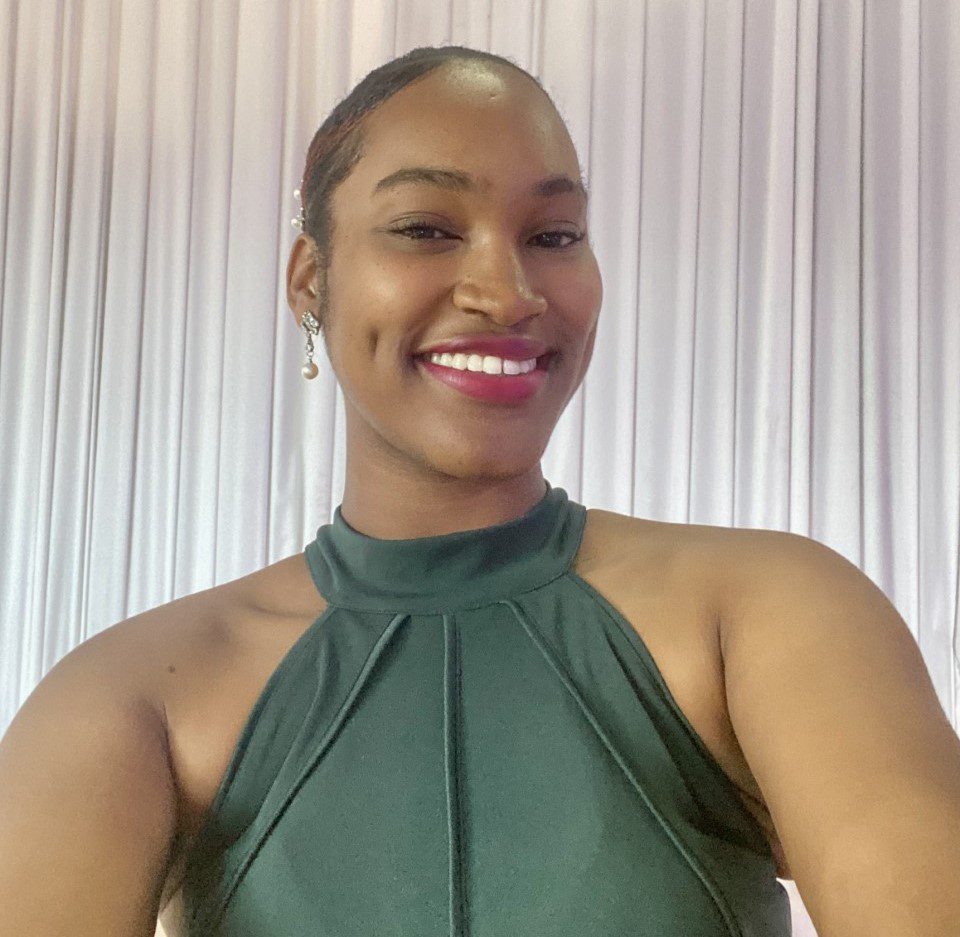 2022 Scholarship winner Sheena Henriques