About This year's Scholarship Winner – Mawali Knight
Upon hearing the news of his successful application, Mawali was truly ecstatic and humbled by being selected. Mr. Knight would now be able to cross obtaining a scholarship off his educational goals.
Mr. Knight's first experience with the insurance industry was less than desirable. This stemmed from when his father was blacklisted and struggled to obtain vehicular insurance for his truck which was needed to carry out important tasks within his landscaping business. This experience negatively impacted his perception of the insurance industry at that time.
"Be the change you want to see in the world" is the mantra that Mawali Knight lives by which led him to want to make the insurance industry more equitable and accessible. This phrase was personified by resolutely pursuing a career path in this industry by putting things in place to change and lobby the progress he would like to see. Mr. Knight is an aspiring risk analyst and is seeking to find where the integration of artificial intelligence and blockchain can fit in and augment the industry not only in the decision-making process but also in the redefinition and application of insurance in varying scenarios. Mawali intends on being an insurance advocate in helping people to better understand insurance and the rights they possess. A mission he began, as a volunteered tutor at Praise Academy of Dance, where he is given the opportunity to teach and talk about the basic principles of Insurance which is a part of the CSEC Principles of Business Syllabus he tutors.
Mawali's first year at the University was challenging as his mind was constantly on if his dad's business would have been hindered due to the lack of vehicular insurance. Mawali thought the blacklisting stemmed from a rigid system that did not cater to every constituent of the population, thereby displaying a lack of diversity in the insurance product offerings and reluctance in finding a way to buy risk.
Contacting insurance companies proved futile as very few companies responded, which resulted in his dad being indirectly tarnished within the industry. This tumultuous period led Mawali to pursue a path within the said industry to not only change the way things were done but to ensure flexibility in the very safety net society and government deemed mandatory. Mr. Knight's mission is to prevent wrongful and unfair blacklisting and to have systems in place that are versatile and inclusive. He believes that calculations should be informed, however, it should not be solely dependent on deciding people's future and livelihood without qualitative factors. With numbers aside, Mawali thinks a conversation with the proposed insured persons would be more effective and many more uninsured people would be captured in the safety net of insurance. He believes that when people are taken out of the equation, a void is left in society, an underserved and underrepresented market that does not have a solid and comprehensive policy to stand on. Mr. Knight stated that insurance is one of the fundamental pillars of business, therefore, if governments in the Caribbean do not lobby for policies that further support small businesses, especially in the insurance arena, they will continue to pay the price at a premium.
Mawali stated that the whole principle behind insurance is pooling, valuing, and buying risk sustainably, connecting risk and protection for that risk. However, in his father's situation, the insurance companies could have potentially failed his business, a family, employees, and other businesses which depended on his father's business for survival.
Mr. Knight's desire is to develop software that aids, and to even overhaul current models that determine risk while at the same time giving back to his community through volunteering. Mawali is looking forward to contributing to the Caribbean region by playing his part in maintaining a level of insurance coverage that protects families and livelihoods which will guarantee piece of mind.
Mawali's goals after graduation is to revolutionize and lobby for the change he would like to see in the insurance industry. He also intends to apprise himself with further relevant certifications surrounding risk analytics, management, and evaluation. His disdain of seeing what his dad had been through has led him to his love of wanting to innovate certain segments of the insurance industry.
Mr. Knight appraised the industry and observed some areas of concern and underdevelopment. He observed a lack of harmonization in regional insurance standards, a need for a reimagination of insurance and greater expedition in offering new insurance products such as cyber security insurance.
The biggest room in the world is a room for improvement and Mawali is determined to make this room his study room as it pertains to the insurance industry.
We continue to wish Mawali continued success in all his endeavors.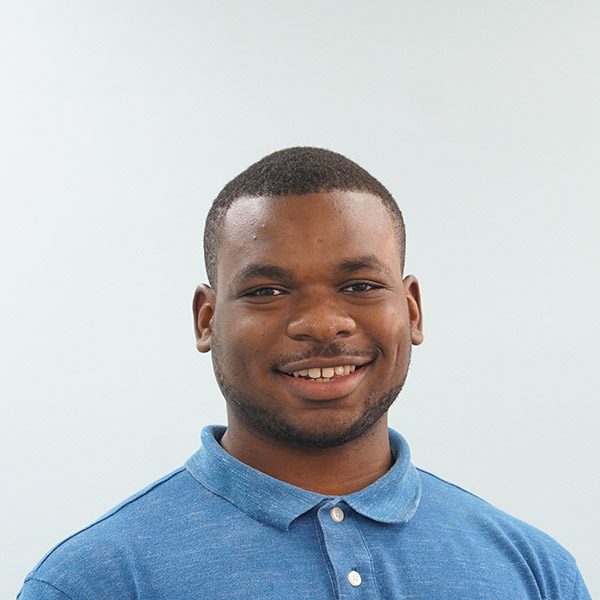 2021 Scholarship winner Mawali Knight