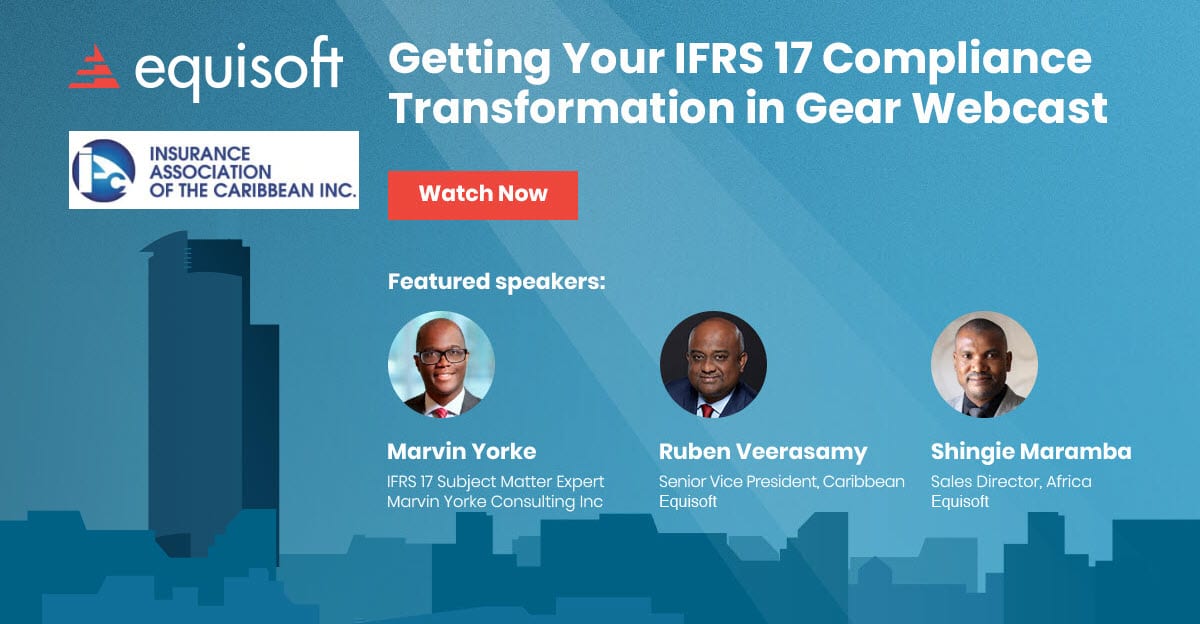 Watch Now
Watch Marvin Yorke (Marvin York Consulting Inc.), former KPMG and PwC manager and IFRS 17 subject matter expert, Ruben Veerasamy, Senior Vice President of Caribbean at Equisoft, and Shingie Maramba, Sales Director of Africa at Equisoft, as they discuss challenges and solutions for surpassing IFRS 17.
Welcome to the Equisoft Accelerate Series
---
We're excited to invite you to the Equisoft Accelerate Series, featuring nine interactive webinars with top life insurance industry leaders.
These sessions will deal with the lasting implications of the global pandemic—including the need to redefine business operations and how to accelerate growth in the new normal.
Thriving In the Age Of Disruption – Insurance Carrier Strategies For Operating In The New Normal
May 14, 2020 | 11am EST / 3pm UTC
Register Now
Insights From Executives On Major Factors That Determine PAS Modernization Success Or Failure
---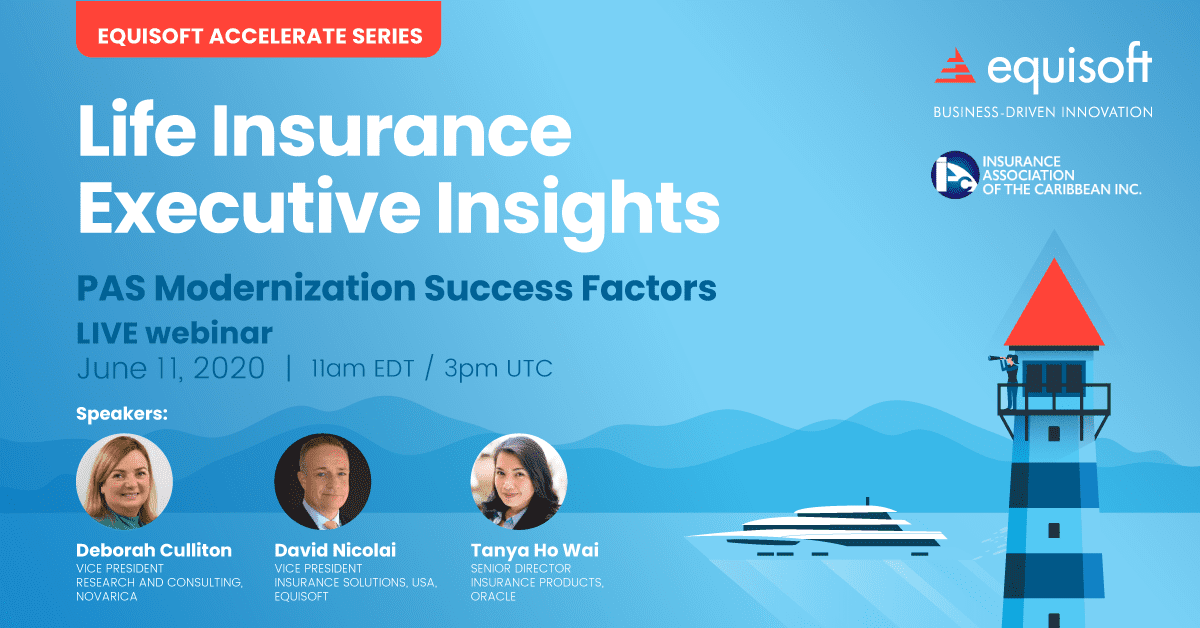 Register Now
Join experts from Equisoft, Oracle and Novarica as we join forces for this informative session that reveals how industry leaders are successfully approaching modernization. Learn where insurers are in their modernization journey, and transformation strategies that will inspire your own path forward.
June 11, 2020 | 11am EDT / 3pm UTC
Unlocking The Hidden Value In Your Digital Transformation With Data Migration
---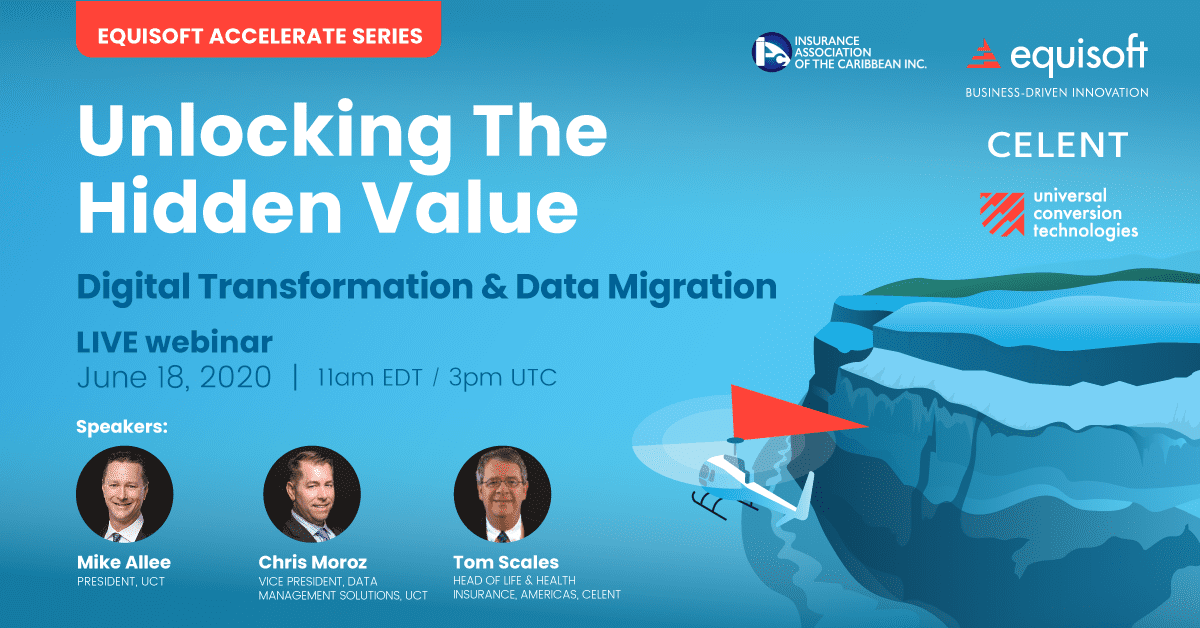 We're excited to invite you to join Universal Conversion Technologies and Celent on June 18 at 11am (EDT) / 3pm (UTC) for the next interactive fireside chat in the Equisoft Accelerate Series
Reserve your spot to learn:
· How data migration is a transformational strategy
· Why traditional data migrations often fail
· How modern data conversion methodologies and tools eliminate risk
June 18th 11am (EDT)/3pm (UTC)
Register Now