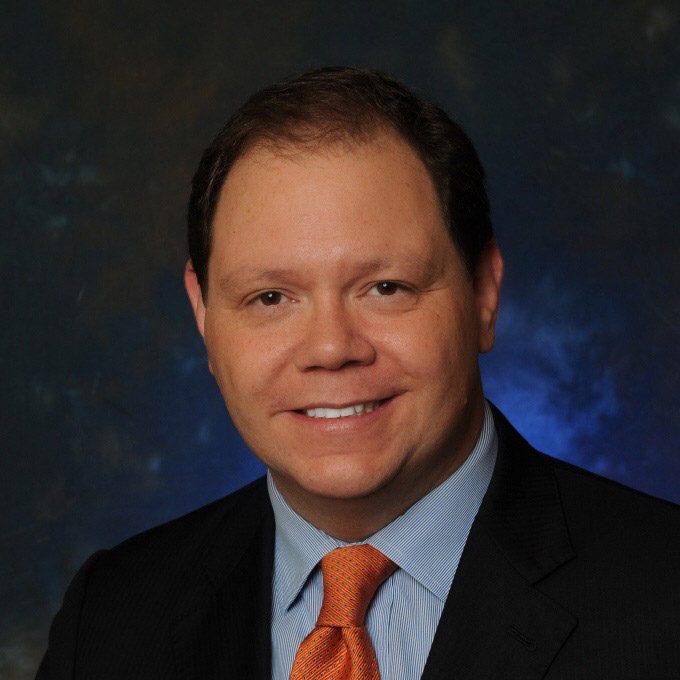 Marcelo Assunção
Regional CEO Latin America and the Caribbean - LIMRA and LOMA
Marcelo Assunção is the Regional CEO Latin American and the Caribbean for LIMRA and LOMA. Prior to joining LIMRA and LOMA he held various industry roles, including Strategic Consultant for Aetna International, Regional Director for Icatu Seguros, Corporate Business Director for MetLife and AVP for Marsh. Marcelo has an MBA in Business Management from FGV.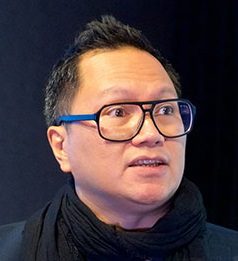 Butch Bacani
Programme Leader - UN Environment Programme's Principles for Sustainable Insurance Initiative
Butch Bacani leads UN Environment Programme's (UNEP) Principles for Sustainable Insurance Initiative (PSI), the largest collaboration between the UN and the insurance industry. Endorsed by the UN Secretary-General and insurance industry CEOs, the PSI is a global framework and initiative for the industry to address sustainability issues—as risk managers, insurers and investors—and to build resilient, inclusive and sustainable communities and economies on a healthy planet.
Butch leads initiatives that contribute to achieving the Paris Climate Agreement, Kunming-Montreal Global Biodiversity Framework, and the UN Sustainable Development Goals (SDGs). These include creating the Net-Zero Insurance Alliance, supporting the Glasgow Financial Alliance for Net Zero (GFANZ), convening the world's leading insurers to pilot the recommendations of the Task Force on Climate-related Financial Disclosures (TCFD), championing nature-positive insurance, aligning insurance portfolios with the SDGs, creating a Sustainable Insurance Facility with V20 finance ministers for the most climate-vulnerable countries, and working with the California Insurance Commissioner to develop the world's first sustainable insurance roadmap. He co-led the development of the first global ESG guides for non-life and life & health insurance business, the creation of the UN-convened Sustainable Insurance Forum for regulators and supervisors, and forged the PSI's partnership with the world's inclusive insurance community. Butch was part of InsuranceERM's inaugural list of the most influential people leading and shaping the insurance industry's response to climate change.
Butch led the global process that created the PSI in 2012, and UNEP's insurance and investment programmes from 2006 to 2010, including activities with the Principles for Responsible Investment (PRI). He has shaped global insurance industry initiatives to address climate change and disaster risks, nature loss, plastic pollution, environmental pollution liability, illegal fishing, and tobacco risks; and to protect UNESCO World Heritage Sites. Butch has authored pioneering studies on sustainable insurance and responsible investment. Prior to the UN, he was in the insurance industry for over a decade, working with leading insurers and reinsurers worldwide.
Butch is also involved in the UNFCCC's work on loss and damage, InsuResilience Global Partnership, Insurance Development Forum, California Climate Insurance Working Group, Microinsurance Network, European Commission's Climate Resilience Dialogue, and World Benchmarking Alliance.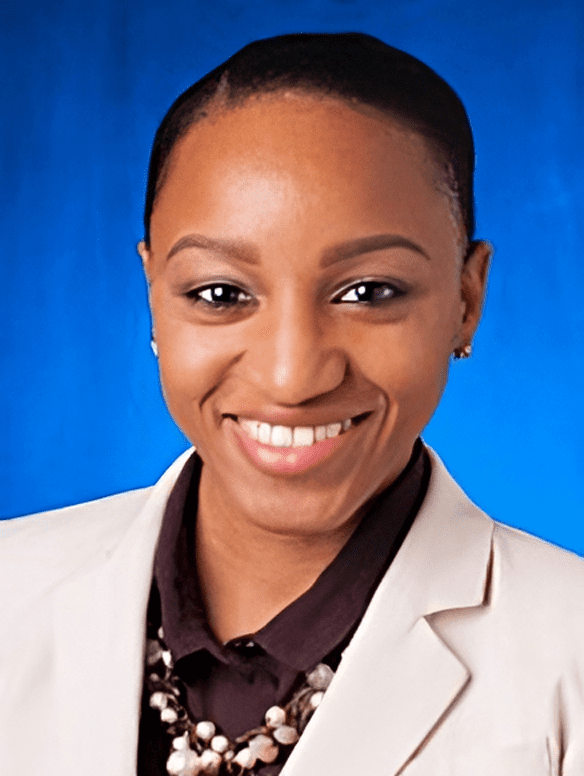 Danica Corbin
Manager - KPMG Caricom
Danica is a Manager at KPMG Caricom and is currently the ESG Driver for Caricom towards our combined efforts in ESG Advisory and Sustainability; ESG Reporting; Economic and Social Development; Sustainable Finance; Climate Change and Decarbonization, including a sector focus in the Insurance and Financial Services sector, Infrastructure, Government, Energy and Natural Resources. She has been with KPMG for over nine (9) years with her career spanning the Barbados Audit practice and the Caricom Advisory practice, which she transitioned to in January 2019.
Her core expertise is in the provision of professional services including: internal auditing, risk assessments, capital management and recovery and resolution planning, and external auditing in varied industries, not limited to: insurance, financial and non- banking financial, both locally and regionally. Her technical expertise includes: enterprise risk management methodology and she has expanded her core knowledge base into a range of ESG topics including: ESG reporting frameworks and standards, Climate Risks and Energy Transition.
Danica has assisted at various conferences, including the most recently held CaribESG conference in Trinidad and Tobago, where presentations included ESG topics and the challenges facing the region. She is a member of the following organisations:
Member of the Association of Chartered Professional Accountants, CPA (Canada)
Member of the Institute of Chartered Accountants of Barbados (ICAB) – Committee member Audit and Accounting Committee
Member of the Institute of Internal Auditors (IIA)
She holds a Bachelor of Science in Accounting degree from the University of the West Indies and a COSO Enterprise Risk Management Certificate Program (Institute of Internal Auditors). Other Sustainability certificates include: Sustainability Essentials for Business (University of Cambridge Institute for Sustainability Leadership) and the Greenhouse Gas Protocol (GHG) Corporate Value Chain (Scope 3) Standard. She is a devoted mother, fitness enthusiast and frequently supports the KPMG Sports and Social club. She is passionate about the environment and enjoys giving of her time to various charitable causes.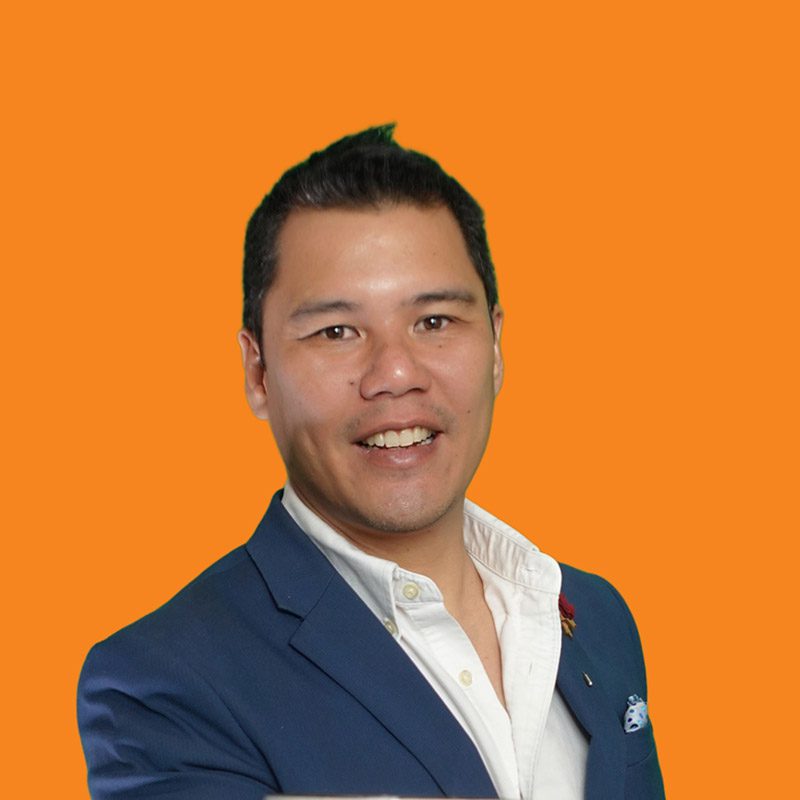 Leslie Lee Fook
Director - AI, Analytics, & Automation Incus Services Ltd.
Leslie Lee Fook is a name of legend in the business world. His revolutionary digital transformation strategies and expert knowledge are unrivalled, making him one of the most sought-after figures on Caribbean shores.
His career spans over twenty years with experience in Analytics, Robotic Process Automation, and Artificial Intelligence. Typically serving enterprise and government customers, he aspires to create a globally competitive region using data which positively impacts every Caribbean life! He was also named as an honorary speaker at The CTU's Prime Minister's Summit which amassed over 100 leaders from across the region.
Leslie believes that we all someday will become data citizens. He hopes to tap into the deeply creative nature of our Caribbean people so we can foster development in a community that's highly sought after for its talent and expertise, transforming us into the "India for Analytics."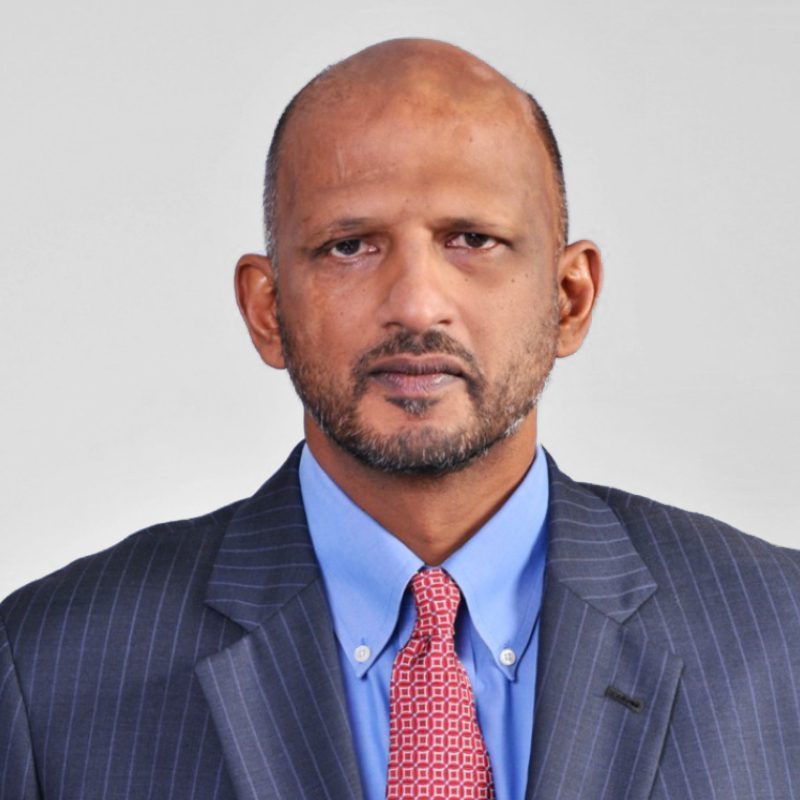 Rendra Gopee
Director - Wealth & Insurance Solutions Caribbean, Equisoft
Rendra spent the majority of his 30-year career in public accounting, with the last 16 as a Partner. He previously worked for PWC, KPMG, and EY in the UK, US and throughout the Caribbean. His past clients included some of the Caribbean's largest assurance clients, spanning regional banks, insurance companies and conglomerates. In his advisory role, Rendra was focused on services related to public sector and SME's, and specifically how public sector advisory services could impact the economies of countries, including the ease of doing business, restructuring debt and raising debt to facilitate development. He holds a Bachelor of Commerce from McMaster University and is a Chartered Accountant ACCA, holding practicing certificates in Barbados, Trinidad and the Eastern Caribbean (OECS).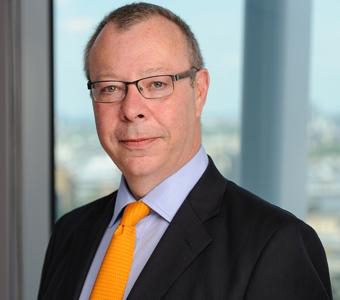 James Green
Underwriting Manager - Liberty Mutual Reinsurance
James joined the Lloyd's market in 1985 as a broker in the North American reinsurance department. He moved to his first underwriting job in 1989 with H.G. Jago and Others syndicate 205 where he worked on the property reinsurance portfolio and was his first introduction to Caribbean business.
In 2002 James moved to Liberty Syndicates to establish and grow a worldwide property reinsurance portfolio. During this time James helped create the Paris, Madrid, Sao Paolo and Bogota offices and is currently establishing a presence in Asia with a new office in Singapore.
During 2022 Liberty brought all the reinsurance lines together to create Liberty Mutual Reinsurance, however the risk carrier remains as Lloyd's. James sits on the Leadership Team for the London Rest of the World Division.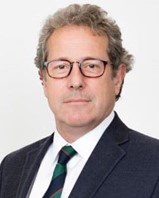 James Grieve
SCOR Re - CUO Latin Amercia & Caribbean
James's career began with Swiss Re in London in 1980. Between 1985 & 1987 James worked at a start-up, Delta/Ichem Re which eventually became QBE Re in London.
He has held senior positions with Hiscox in Lloyd's, Employers Re/GE Frankona in London, Employers Re in Miami.
Since 2006 he has been the CUO at SCOR Re – Miami for Latin America and the Caribbean. In this role, James took a small team from Employers Re shortly after the acquisition by Swiss Re to SCOR in order to restart the P&C Treaty strategy in the region. The portfolio has grown 10-fold.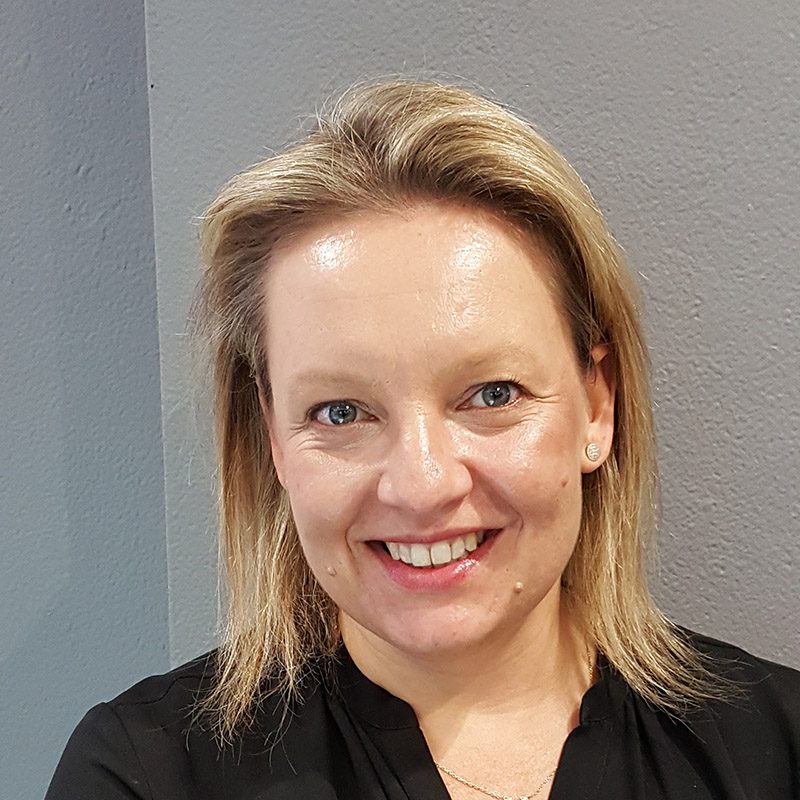 Emma Karhan
Head of the Public Private Partnerships for Aon UK
She joined Aon 5 years ago after working for Guy Carpenter, MMC, for over 15 years in both London and New York. Prior to MMC she was a Senior Consultant for KPMG in their assurance-based practice in New York and began her reinsurance career as an Assistant Underwriter for REAC in Sydney Australia. Emma has worked across both reinsurance and retrocession in her career and has had great success in building practices in areas of Terrorism Reinsurance and specialising in the private public partnerships. She is focused now on how to create impact and build solutions to support climate change and the humanitarian agenda. She represents Aon in various industry initiatives and most recently was responsible for building the first reinsurance transaction for the International Federation of the Red Cross to support their humanitarian activities. She has a degree in Econometrics and Marketing from University of New South Wales, Sydney Australia.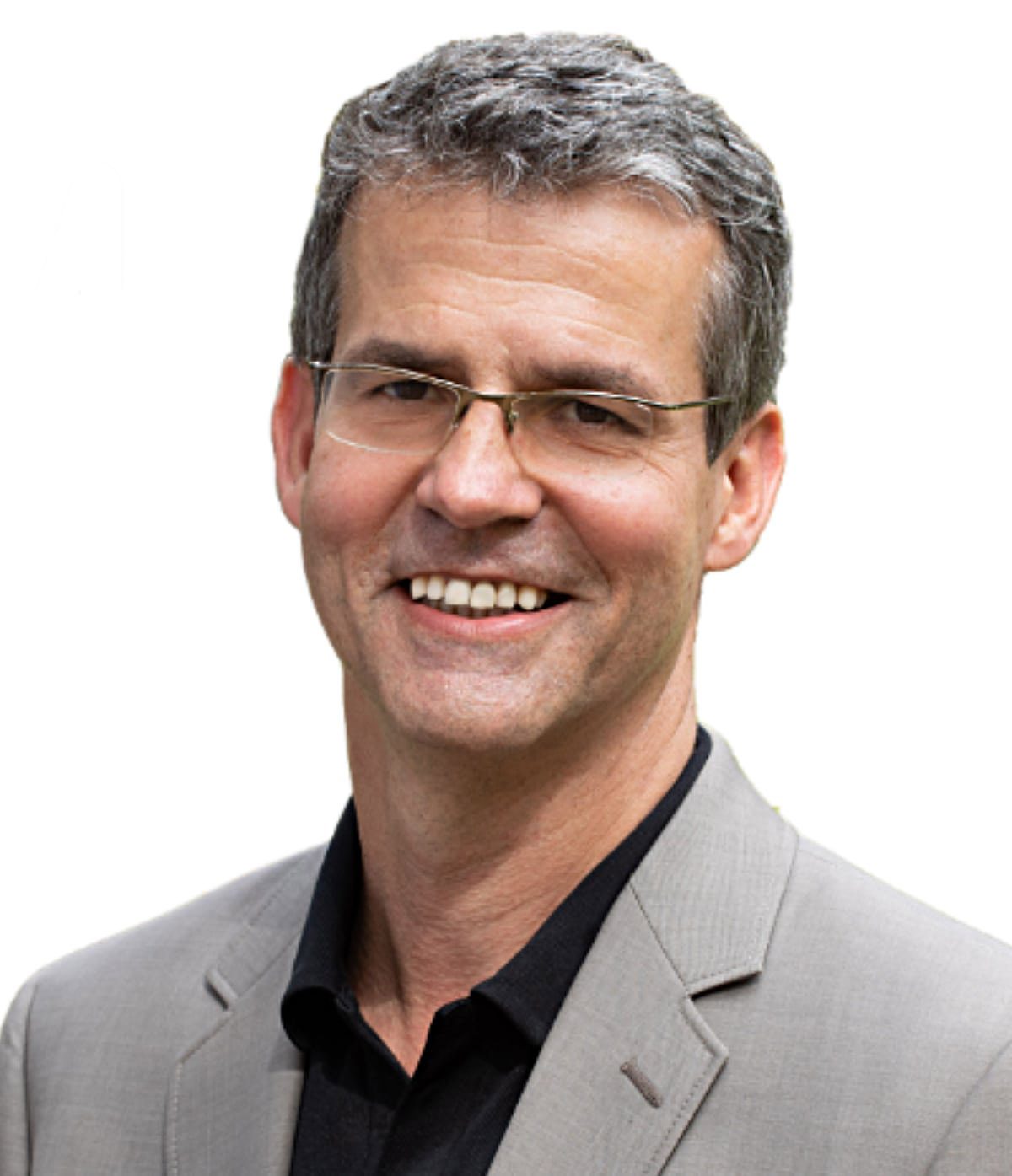 Axel Kravatzky
Managing Partner - Syntegra-360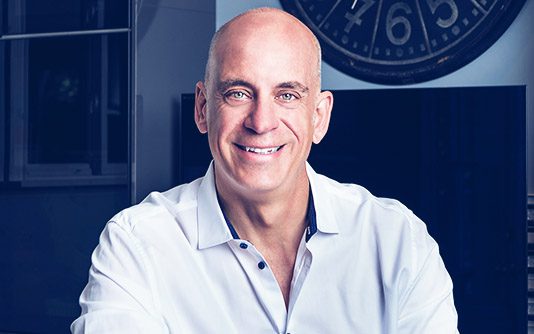 Peter Lozier
Chief Executive - Argus Americas (Bermuda and Canada)
Peter has over 25 years of experience in senior and executive leadership roles in the healthcare and TPA industry. As Chief Executive for Argus Americas - Peter is responsible for all Argus companies within Bermuda and Canada including all Insurance entities, financial services companies, medical practices, and care management companies.  Peter has worked in the Caribbean region for over 30 years, helping communities get the healthcare they need and deserve. He has collaborated with several Caribbean health insurance companies, including Sagicor, Bahama Health, CINICO, ICBL, Generali and ENNIA. More recently Peter has been focusing efforts on the creation of the Better Health Partnership in Bermuda and across the Caribbean.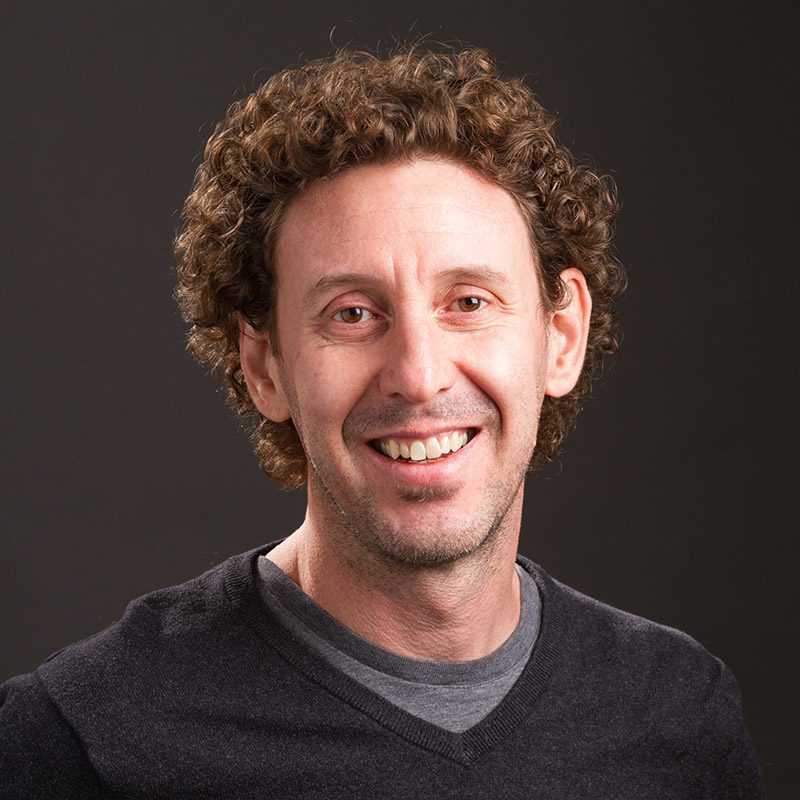 Jorge Otero MD, MSc,
Associate Professor - Yale School of Medicine
Dr. Otero is a board-certified Emergency Physician with board certification in Emergency Medicine and Internal Medicine, Master's in Health Administration. Public Health and Health Policy at the New York University Wagner School of Public Service.
Executive physician and clinician educator with over 25 years of experience in emergency department leadership, healthcare insurance management, and population health expertise; design strategies to develop high-quality and efficient healthcare delivery systems with a customer-oriented focus, benchmarking with service industries and implementing alternative methods of access to care with cost-effective technologies. Successfully improved time-sensitive healthcare delivery by using a multispecialty strategy, leveraging process transformation, and utilizing cross-disciplinary evidence-based management.
Former Chief Medical Officer at Best Doctors Insurance, Responsible for oversight, expertise, and leadership of Medical Services, Underwriting, and Provider Network strategies in the USA and throughout Latin America. Clinical direction for all medical policy, including utilization management, case management, and pharmacy services utilizing now blockchain technology in healthcare and life insurance services.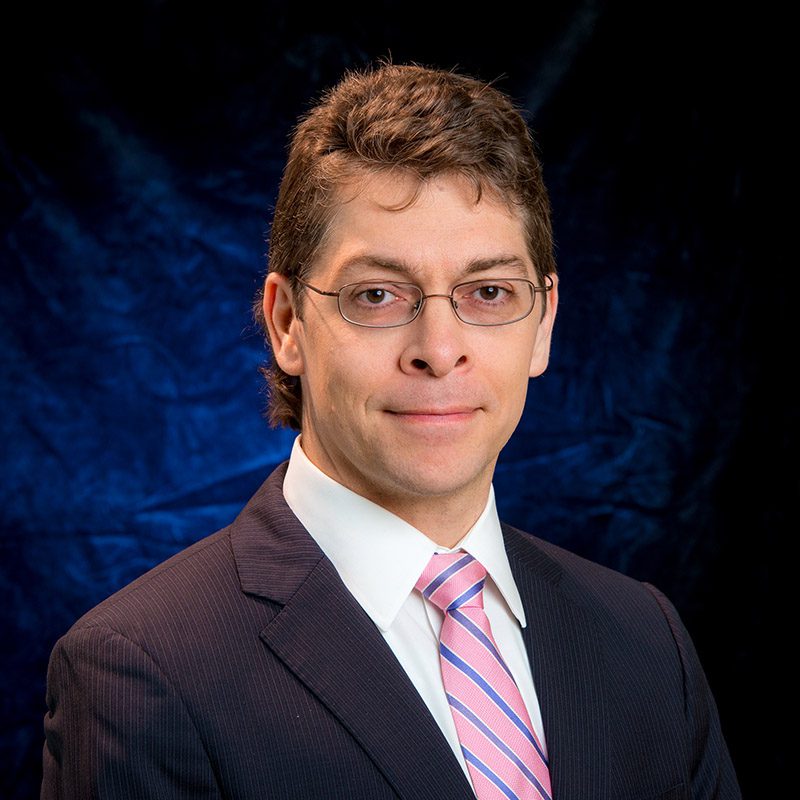 Kyle Rudden
Managing Director - KR Services Limited
Kyle Rudden, Managing Director of KR Services Limited and Immediate Past President of the Caribbean Actuarial Association, is an actuary and chartered accountant with over 30 years' consulting experience, primarily in the Caribbean & Central/South America. His firm specialises in the application of international financial and actuarial standards in developing markets, and translating complex issues into practically useful information.
Kyle is a member of the UK Association of Chartered Certified Accountants, the UK Institute & Faculty of Actuaries, the US Society of Actuaries, the US Casualty Actuarial Association and the Actuarial Society of Kenya. He is a former President of the Institute of Chartered Accountants of Trinidad & Tobago and director of both the Trinidad & Tobago Central Bank and Stock Exchange. Currently he is Vice President of the Trinidad & Tobago Revenue Authority, and the Mayaro Initiative for Private Enterprise Development, a successful rural microfinance company.
Professionally, Kyle has acted as an actuarial advisor to life and general insurance companies, pension plans and regulators throughout the region. He was a member of the Insurance Accounting Committee of the International Actuarial Association (IAA) that developed IAN 100, its guidance for IFRS 17. He sits on the IAA taskforce reviewing the International Sustainability Standards Board IFRS S2 on Climate-related Disclosures. He was a contributor to the IAA discussion paper on Insurance, Climate Change and Vulnerable Populations. Internationally, he has spoken extensively on applications of IFRS in developing nations as well as sustainable development and ethics.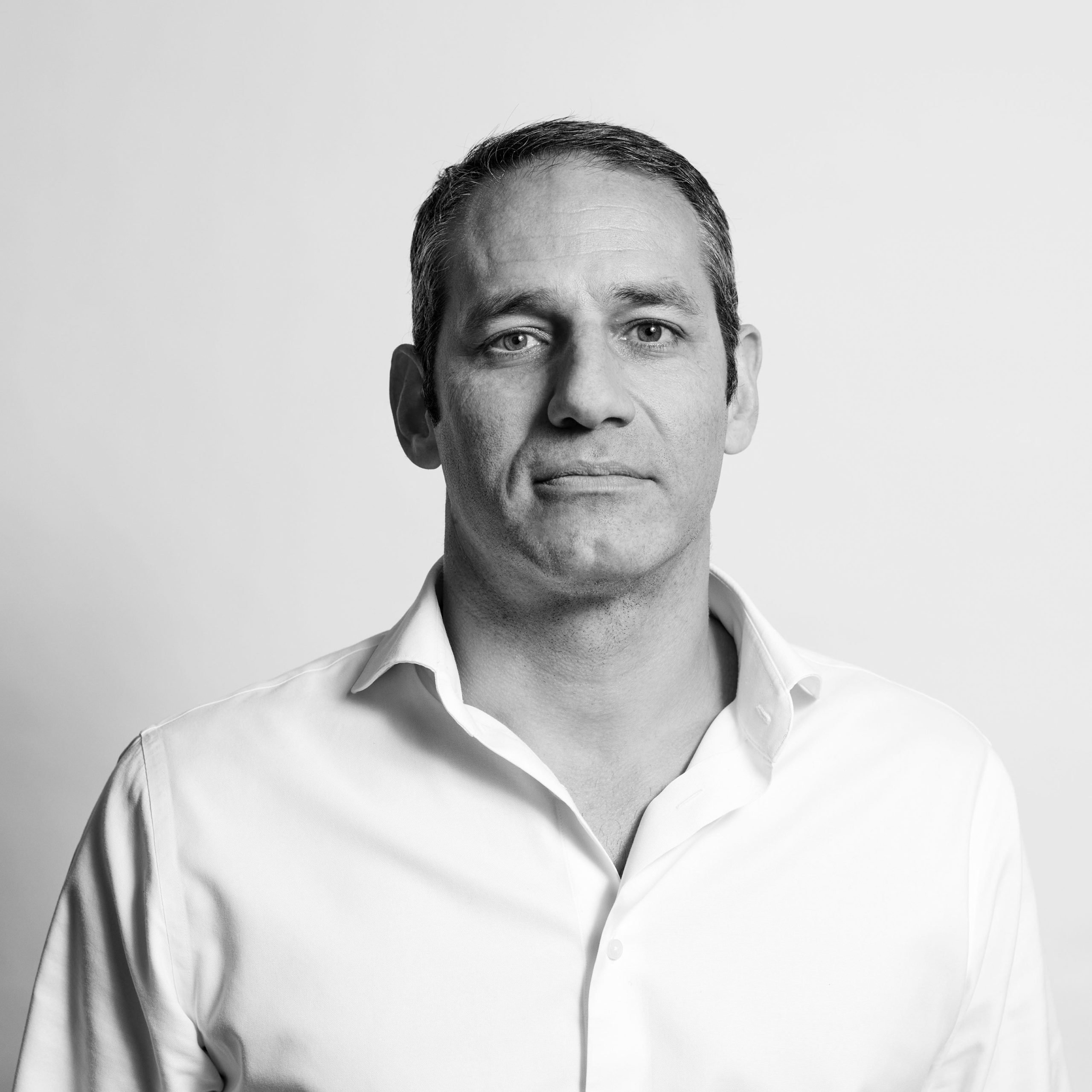 Mark Rueegg
CEO - CelsiusPro
Mark held various positions with UBS in the areas of FX, rates, and trading platforms before founding CelsiusPro in 2008. He sees climate change as a mega trend affecting the bottom line of companies and therefore the need for climate risk transfer products is pivotal. Mark founded NatCatPro, an MGA focusing on parametric NatCat risks in 2021. He was on the BoD of the Weather Risk Management Association (WRMA) from 2012-2016 and has been elected to the BoD again in 2022. Mark is a CFA Charter holder, has an MBA in Economics from the University of Rochester/Bern, and is currently enrolled in the CPCU program.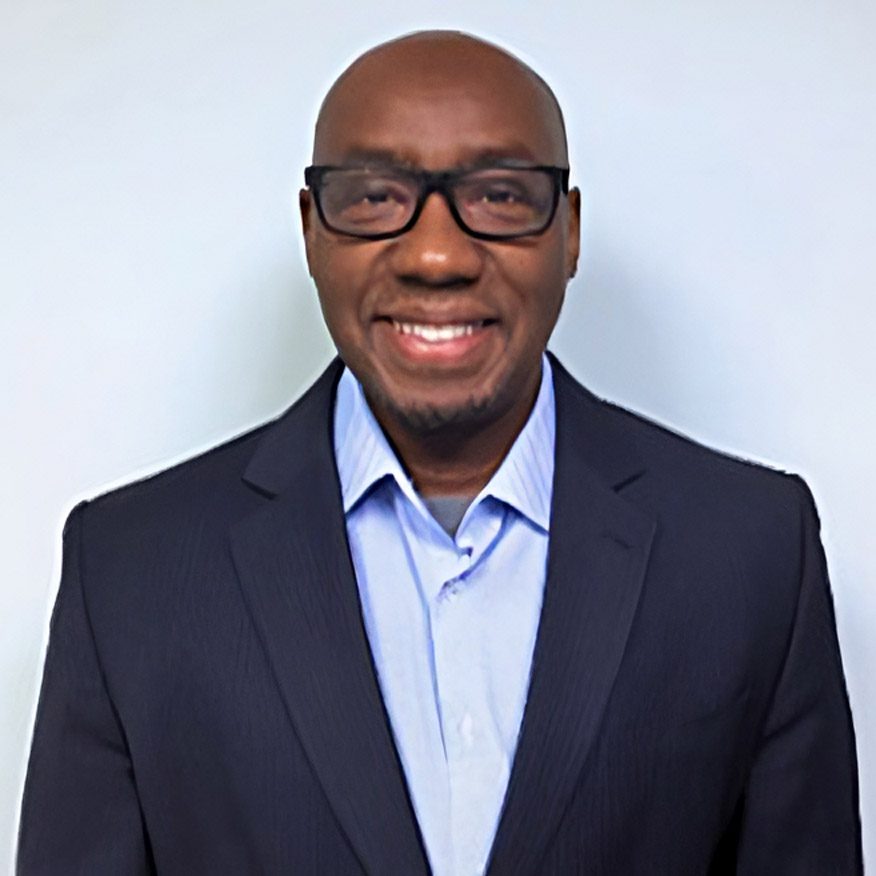 Deon Sewell
Senior Manager - KPMG Caricom
Deon is a Senior Manager at KPMG Caricom, based in Jamaica. He has been working with KPMG for the last 13 years and prior to that, he worked with another Big 4 Firm in the USA. His core expertise is in Internal Audit and Enterprise Risk Management. Deon's primary responsibility is to assist enterprises to establish strong internal controls and risk management frameworks to comply with corporate governance and regulatory requirements within industry, with a primary focus on the Insurance sector across Caricom.
Deon has participated in various conferences, and presented on related governance and regulatory topics for the following organisations:
Association of Certified Fraud Examiners Conference, Jamaica
Jamaica Bankers Association AML/CFT Conference
Institute of Internal Auditors, Trinidad Chapter
University of the West Indies, Jamaica
He holds a Master of Science degree from George Mason University, married and have two daughters, an avid Liverpool fan, and serves as a deacon within his local circuit of Baptist churches.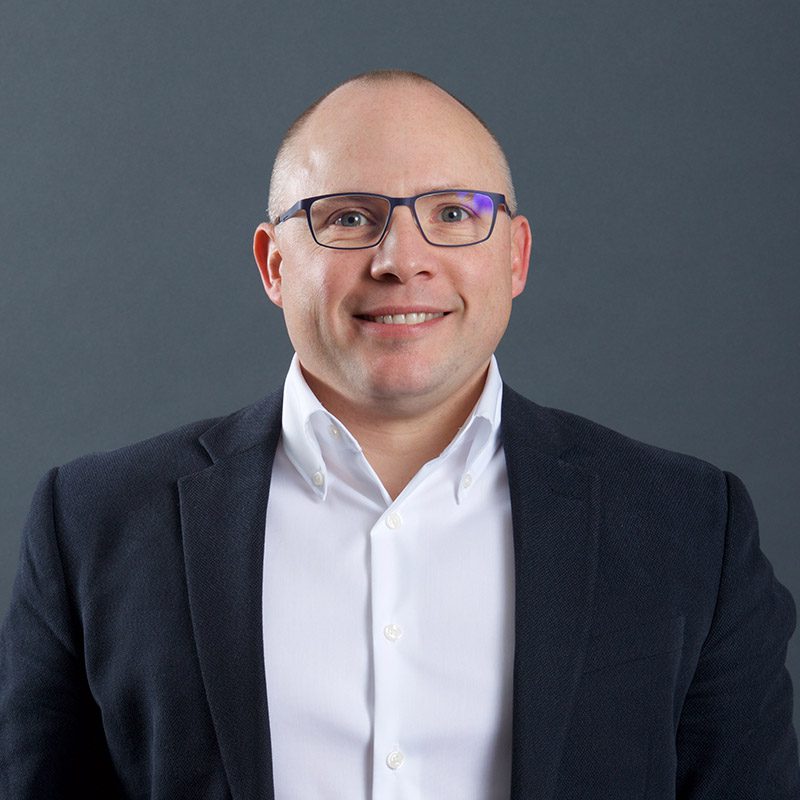 Matthew Scott
International Director - Altus Consulting
Matthew has played a key role in the shaping of Altus Consulting since 2006, building the methodology behind our consultancy approach, training staff & clients and leading engagements with our key accounts. As International Director, Matthew is responsible for coordination of Altus Consulting engagements outside of the UK. Definition of consultancy services to be delivered in partnership with the wider Equisoft Group and the exploration of opportunities to establish further Altus Consulting operations in new markets.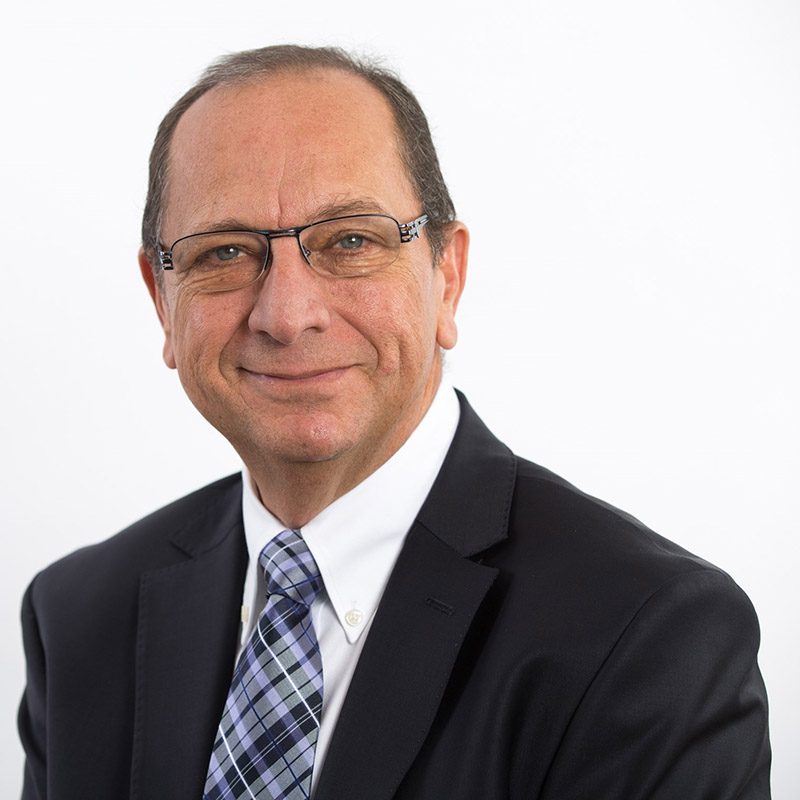 Joseph Sidaros
Senior Strategic Consultant – Executive Coach - LIMRA
Joseph is a professional management consultant & executive coach with extensive experience in the areas of management development, recruiting and selection, budgeting, staffing, forecasting, business planning, marketing, promotions, human relations, sales and distribution for the financial security industry. In his endless pursuit of helping people achieve excellence through balanced personal and professional lives he uses creativity and innovation to motivate managers, executives and other key players to peak performance. This passion for helping people has contributed to the success and growth of numerous organizations.
Joseph's leadership and performance has earned him numerous certificates of achievements for his management role as a builder and developer of people. For the last 39 years, he has been involved as a consultant, designer, moderator and facilitator of workshops and programs such as the Advanced Management Training Courses, Coaching & Feedback Mastery, Field Management Seminars, Success by Design, Market Development Programs, Insurance & Investment Sales, Confrontation Management, Success by Design, Leadership in Action, Customer Focused Selling, Team Management, Change Management, Relationship Management, Consultative Selling skills and more. From general manager to area director, Joseph has played a significant leadership role in building distribution networks of numerous major and international companies around the world.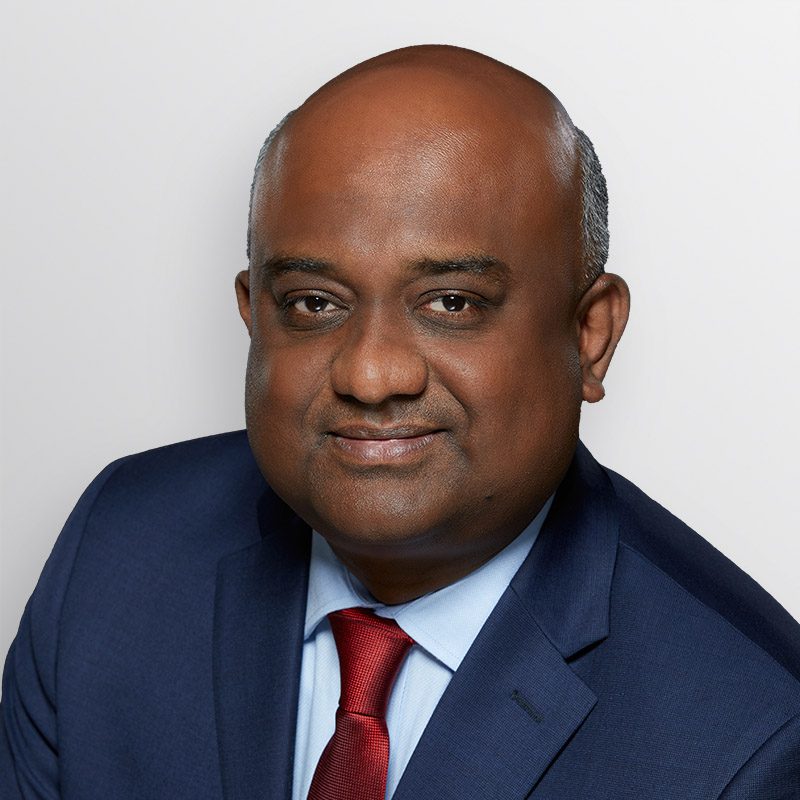 Ruben Veerasamy
Senior Vice President, Caribbean - Equisoft
Ruben has more than 20 years of experience in the IT industry, and over 15 years in Sales and Account management. For more than 5 years he headed our PMO with a unique ability to see projects from the analytical perspective of an engineer, and the critical planning skills of a project manager.
Recognized expert in Canadian & Caribbean markets
Lead some of Equisoft's largest international modernization projects
Known for deep Insurance & Wealth Management knowledge
Optimal blend of engineering & planning skills
At Equisoft, Ruben oversees sales, project delivery and account management for the Caribbean. Our clients depend on his ability to holistically understand a modernization's project lifecycle and ensure they receive the optimal solution, on-time and on-budget.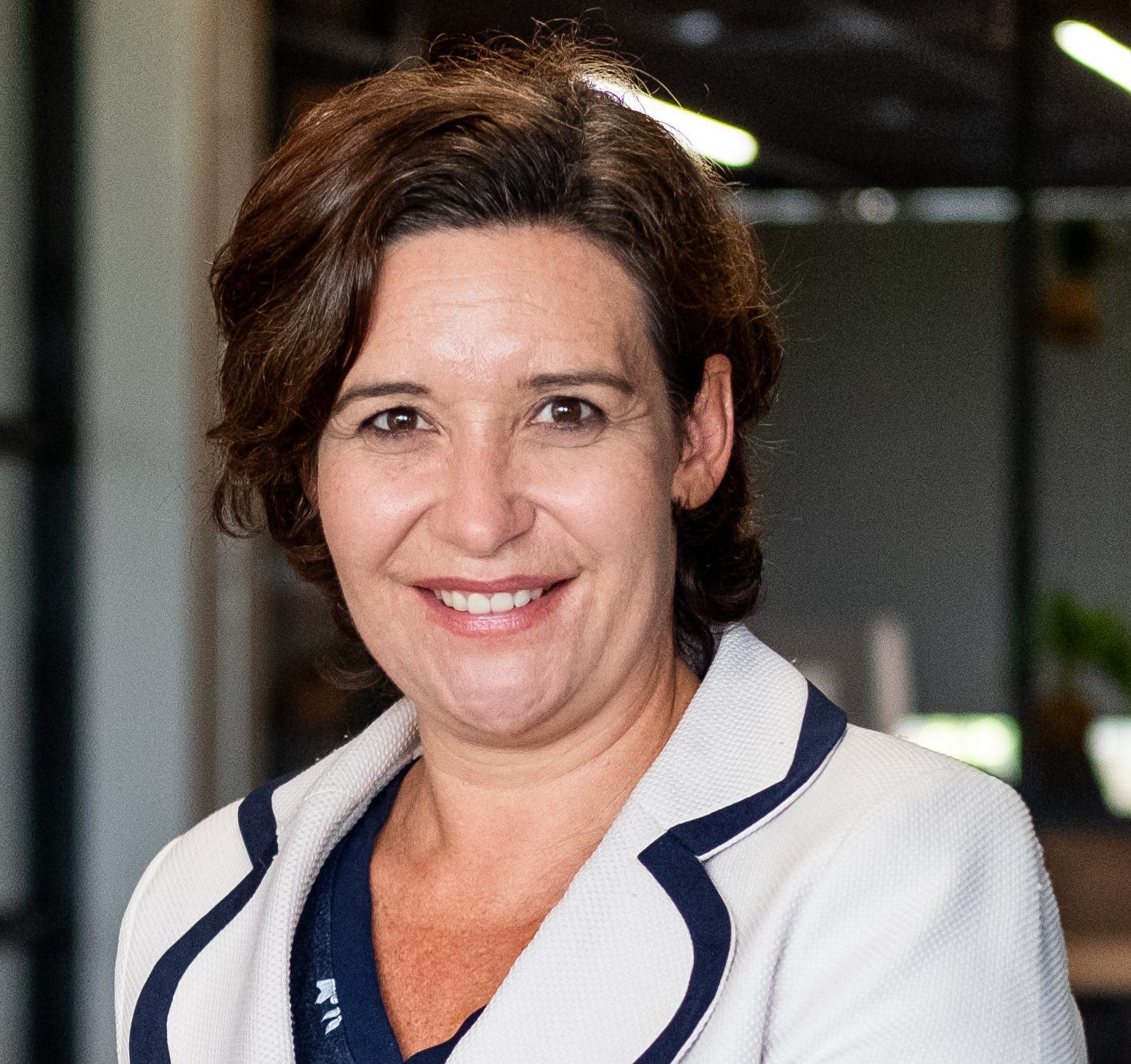 Leza Wells
Senior Manager - Gen Re
Leza Wells is currently working in a senior manager position at Gen Re providing senior strategic, business development and pricing support to Gen Re's reinsurance offices in UK, Ireland, South Africa, Australia and Canada and will be leading Gen Re's business development efforts in the Caribbean. Her career spans 24 years of experience in both the South African and international life insurance industries holding a number of executive positions in life insurance and reinsurance companies where her focus has been predominately on product development, pricing and distribution of retail and group life insurance products.
Before joining Gen Re in October 2022, Leza consulted to a South African Insure-tech company, Simply as Chief Commercial Officer. Her executive roles prior to this were Chief Product Actuary at South African life insurer Bidvest Life, where she was responsible for all areas of the company's insurance risk management, including product innovation, pricing, underwriting and claims and reinsurance management, and she was Chief Pricing Actuary for life reinsurer, RGA South Africa for 11 years. She has also worked in the UK at Hannover Life Re as Actuarial Pricing Manager and has consulting experience in advisory firm EY in London.
Leza holds an Honours degree in Actuarial Science and a Bachelors' degree in Mathematics from the University of Stellenbosch. She has been a Fellow of the Actuarial Society of South Africa since 2002. Leza is currently the vice-chair of the International Actuarial Association (IAA) Mortality Forum, a group focused on sharing mortality research around the world and chaired the South African local continual statistical investigations committee for many years. She is also a member of the IAA Pandemics Task Force, currently focused on the sharing learnings from the pandemic.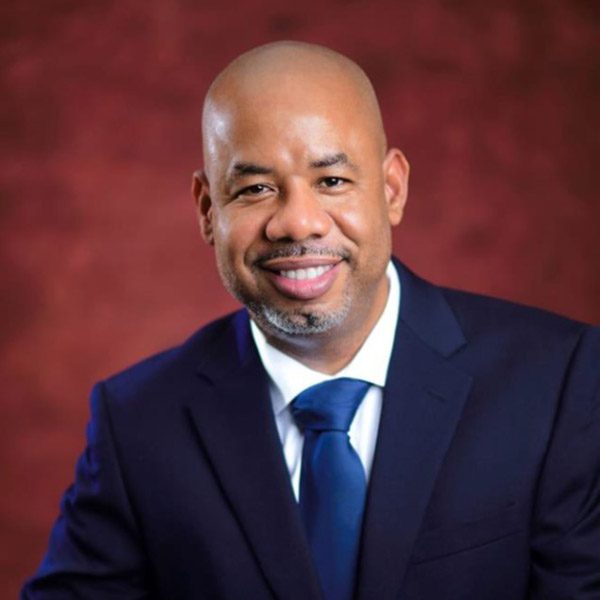 Dr. Colin Young
Executive Director - Caribbean Community Climate Change Center (CCCCC)
Dr. Colin A. Young, a Belizean national, is the Executive Director of the Caribbean Community Climate Change Center (CCCCC) headquartered in Belize SINCE January 2020. Prior to his appointment at the CCCCC, Dr. Young served as the Chief Executive Officer (CEO) of the Social Security Board, a parastatal entity that administers Belize's Social Security Fund from 2017 to 2019 were he championed contribution reform, technology transformation and numerous legislative changes. Dr. Young also served as the CEO in the Ministry of Agriculture, Forestry, Fisheries, the Environment, Sustainable Development where he had overall responsibilities for all of the portfolios, including climate change, other than agriculture as well as the CEO in the Ministry of Energy, Science and Technology and Public Utilities from 2012-2015. Dr. Young has served on numerous boards including the Green Climate Fund, a financial mechanism under the United Nations Framework Convention on Climate Change. He holds both a Master of Science and Doctor of Philosophy degree in ecology and evolutionary biology from the University of Connecticut in the United States.