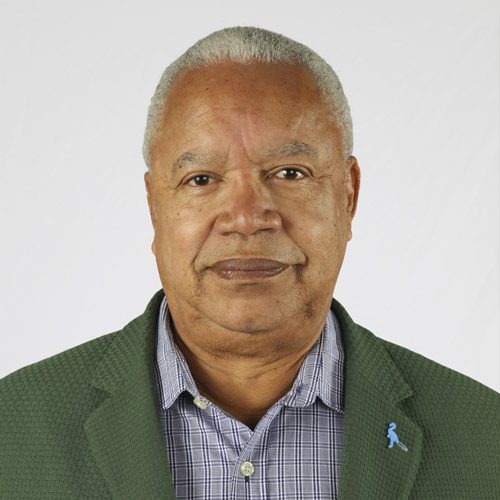 Douglas McArthur Halsall
Chairman and Chief Executive Officer of Advanced Integrated Systems
Mr. Douglas Halsall, OD has spent the last 40 years leading the development of Information Technology in Jamaica, and has consequently been associated with many firsts. The St. Ann born entrepreneur has demonstrated extraordinary vision and consequently embarked on several pioneering initiatives. Among his greatest achievements were the Introduction of computer services to banking, credit union, retail, hospitality and tourism and health insurance industries and the National Housing Trust as well as the design and implementation of the Government's current Budgetary and Accounting system. He also:
Founded Advanced Integrated Systems in 1987
Implemented the first ATM in Jamaica
Introduced modern computing to the University of the West Indies
Introduced the first super computer at Mona Informatics
Introduced GCE Computer Science to Jamaica
Assisted with the conceptualization and development of the National Health Fund
Introduced the first and only online, real time health insurance adjudication system in the Caribbean
Developed and copyrighted the first and only regional registration system for pharmaceuticals – National Drug Codes
Managed and implemented the digitization of the University Hospital of the West Indies
Developed health information management systems across several disciplines including hospital, pharmacy, radiology, lab and medical office management.
Developed an Electronic Medical Records system for Jamaica
Introduced the most versatile mobile money system to Jamaica (Quisk)
Mr. Halsall currently serves as Chairman and Chief Executive Officer of Advanced Integrated Systems. Throughout his executive career, Mr. Halsall has amassed a wealth of experience leading cutting-edge technology companies across multiple industries. Before starting AIS, Mr. Halsall served as Chairman and CEO of NCR Jamaica for 10 years where he was responsible for moving NCR Jamaica to the position of leading country across Latin America and the Caribbean in performance and sales. For his performance at NCR he was awarded the NCR Chairman's award on thirteen consecutive occasions, and the Century Percent club award.
Mr. Halsall enjoys a solid reputation for his visionary leadership in technology and his unique style of management which has seen AIS being well positioned in a number of strategic areas including both the Financial and Health sectors. In 2005, the Government of Jamaica, supported by the Opposition, recognized his contribution to Technology by conferring on him the prestigious Order of Distinction, one of Jamaica's highest National honors.
Mr. Halsall currently serves as:
Member of the National Information and Communication Technology Advisory Board
Member of the Jamaica Computer Society
Member of the Jamaica Information Technology and Services Alliance (JITSA)
Mr. Halsall believes that "Success is an Attitude" and has been a keynote motivational speaker at a number of events where he readily shares this perspective. He enjoys fishing.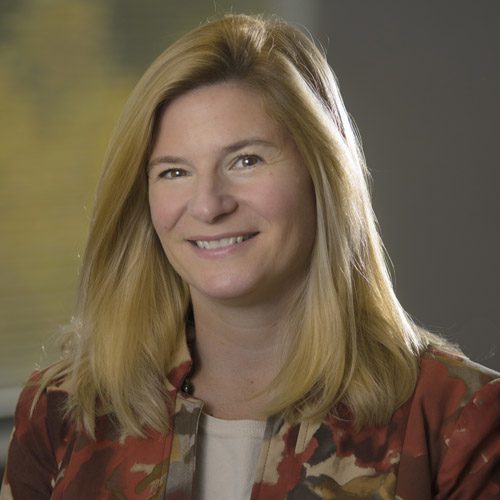 Alison Salka
Senior Vice President and Director of Research, LIMRA
Alison Salka joined LIMRA in 2012 and is responsible for driving the strategy and direction of its global research program. She oversees a team of more than 85 professionals in LIMRA's Research division who conduct benchmark studies, discovery research, and thought leadership designed to help member companies better understand industry issues and trends. The research agenda covers financial services products, markets, distribution, and technology. She is also a director of the LIMRA LOMA Secure Retirement Institute. Salka previously led the retirement research and competitive intelligence team at Prudential, and was also a director of retirement research and business analytics at MassMutual. She has earned a Master's degree from the College of William and Mary and Ph.D. from Vanderbilt University.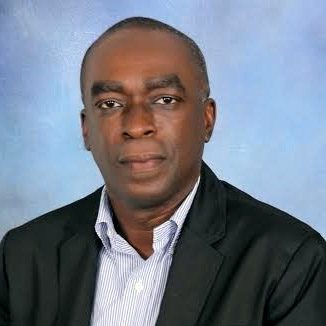 Professor Wendel Dwight Abel
PROFESSOR: Department of Community Health & Psychiatry, UWI, MONA
Professor Wendel Dwight Abel, Order of Distinction, Justice of the Peace
PROFESSOR: Department of Community Health & Psychiatry, UWI, MONA
HEAD – Section of Community Health & Psychiatry, UWI, MONA.
CONSULTANT PSYCHIATRIST: University Hospital of the West Indies
POST GRADUATE TRAINING AND EXPERIENCE
Bachelor in Medicine and Bachelor in Surgery
Doctor of Medicine in Psychiatry, University of the West Indies.
Masters in Public Health, John Hopkins University.
Certificate in Addiction Studies, John Hopkins University.
Advanced Diploma in Psychiatry, University of the West Indies.
ACADEMIC FOCUS: Mental Health Policy, Suicide, Depression and Cannabis.
PUBLICATIONS
Over 80 peer reviewed publications, Technical Reports and Book chapters.
COMMUNITY WORK: He has started several community based projects targeting the mentally ill population in Jamaica.
CONSULTANCIES: Done several consultancies in mental health policy for the Ministry of Health, Jamaica; CARICOM, PAHO and European Union.
NATIONAL RECOGNITION: Order of Distinction (2007)
UNIVERSITY'S RECOGNITION: The Vice Chancellor's Award (UWI) for Community Service (2018)
GLEANER AWARD – Health & Wellness – 2018
The Medical Foundation of Jamaica for contribution to Mental Health & Public Education (2013).
Special Award by Jamaica Psychiatric Association Award for contribution to Mental Health in Jamaica. (December 2012).
PAHO Media Award for Excellence in Health Journalism (2006)
PAHO Award for Mental Health Promotion – (2005).
Special award from the Jamaica Association of Guidance Counselors (2000)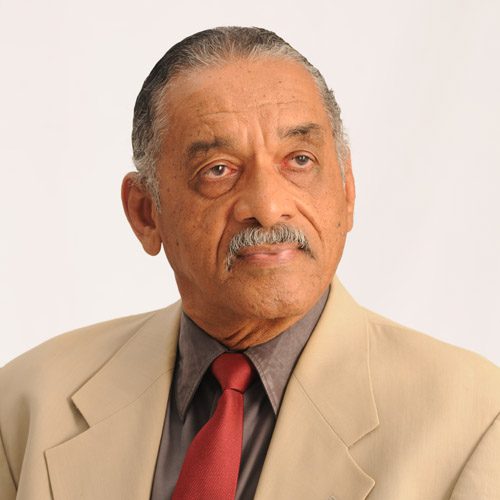 Tony Gibbs
FREng FRSA BSc DCT(Leeds) FIStructE FICE FBAPE FASCE FRICS HonTTIA
Tony Gibbs was a Commonwealth Scholar at The University of Leeds.
He is Past President of The Barbados Association of Professional Engineers and a Past Vice President of The Institution of Structural Engineers (HQ in UK).
Mr Gibbs was Associate Project Manager for the Caribbean Uniform Building Code; Director of the American Association for Wind Engineering; Member of The International Codification Forum of The International Association for Wind Engineering; Member of the Scientific Planning Group on Natural Hazard Risk Reduction of the International Science Council (Latin America and Caribbean) and Member of the Governing Board of the Global Earthquake Model.
Mr Gibbs' special interests are in the fields of collaborative design in multi-disciplinary teams and designing against the natural hazards of hurricanes and earthquakes. He is particularly interested in the interrelationship between engineering and insurance and has assisted RMS and AIR with the development of their Caribbean loss models.
In 1991 he received the International Award "For (his) Very Significant Contributions to Hurricane Loss Reduction and Hurricane Safety in the Caribbean" at the US National Hurricane Conference; and an award "In Recognition of (his) Contribution to the Advancement and Promotion of Structural Engineering in the Caribbean" from The Barbados Association of Professional Engineers. In 1998 he received the award of Career of Excellence in Engineering from the Association of Professional Engineers of Trinidad & Tobago. In 2003 Mr Gibbs received the Lewis Kent Award from The Institution of Structural Engineers (UK) for services to engineering and to The Institution. Mr Gibbs received the UN-ISDR Sasakawa Award for Disaster Reduction in 2007. In 2010 he was named as a Caribbean Icon in Science, Technology & Innovation by the National Institute of Higher Education, Research, Science and Technology (Trinidad & Tobago). In 2012 the status of Honorary Member of the Trinidad & Tobago Institute of Architects was conferred on Tony Gibbs "in recognition of (his) distinguished and outstanding record of achievements both in (his) field together with (his) support, recognition, encouragement and promotion of the profession and practice of architecture in Trinidad and Tobago, the Caribbean and internationally." In 2019 The Institution of Structural Engineers (UK) presented him with their Lifetime Achievement Award.
In 2012 Tony Gibbs became the first person in the Caribbean to be elected a Fellow of the Royal Academy of Engineering.